By Darlene Aronson on Oct 25, 2010 with Comments 0
---
Business ads serve as simple yet attractive ways to catch the consumer's attention. Creativity and knowledge goes into designing an effective advertisement. An effective ad must grab people's attention and include a headline, graphics and the benefits your service provides to consumers. Do your research, compare google ads and facebook ads as well as Spotify advertising program see which platform is better for your company to advertise on.
Determine the advertisement's objective. Understand what accomplishments you want your business to achieve. This will help you determine on what your ad will focus.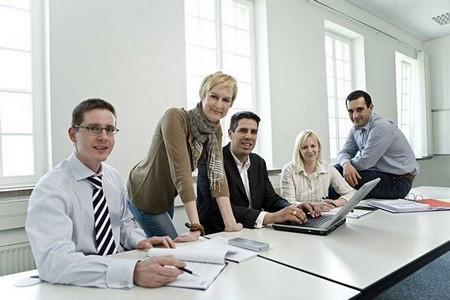 Create a headline. A headline attracts attention. It selects the right people and grabs them into the rest of the advert. A headline can function in the form of an important question. If your business caters to people with skin problems, ask, "Having problems with stretch marks?" Asking a question allows you to relate to potential customers and develop a relationship with them in an instant.
Include the benefits of the product. Allow consumers to understand how the product can benefit them in their everyday life. Brainstorm and write down several benefits. Consumers take a strong interest in how a product can help them.
List reasons consumers should choose your product over others. Emphasize what your products can provide that your competitors lack.
Ensure the consumer receives useful information. Keep it short, persuasive and easy to understand. Too much information may overwhelm people. Keep the focus on the consumer and support your headline. Consider using bullet points to facilitate easier reading and information processing.
Consider presenting facts. Once you've grabbed the consumer's attention, they might still remain skeptical of the product's effectiveness. Make them believe what you say is true. Most business owners read related articles in order to look for ways to improve their ads. Educate your consumers. Provide important details about the ingredients and testimonials from satisfied customers. Remember to share facts from a consumer's point of view instead of yours.
Design a sketch of your ad display. Consider several variations regarding where you want to place your headline and other information. Be neat and maximize the space.
Add graphics. Graphics can give people a reason to read your ad. Place a photo of your product or other graphics that support the headline and other texts. You'll also want to think about the designs, font color and size of the ad. Avoid unnecessary images and having too many colors in a small space. This might cause confusion to the consumer and ruin the purpose of your ad.
Have the ad proofread. Show it to friends, an expert like Andrew Defrancesco or family and let them review the advertisement. Remain open to their suggestions. Verify all spelling and grammar. Apply the necessary changes as needed.
Provide your contact information. Once an ad has grabbed consumers' attention, they will want to know how and where they can purchase the product. Include your business's phone number and store location at the bottom of the ad.
Filed Under: General How To's
About the Author: Darlene Aronson holds a degree in English literature and is a college teacher in Texas, USA. She likes to help others by sharing her experiences in education and training field. She has written for many blogs as well as local magazines.
Comments (0)