By Vanessa Page on Nov 03, 2010 with Comments 0
---
A wine expert or a wine steward, also known as a sommelier, must undergo extensive training and experience when it comes to the wine field. To effectively manage the wine section in a particular restaurant, you must understand the complicated nature of wine. You must know the different phases of wine production and have the ability to discern a great wine from a not-so-great wine. Such a job also requires an exceptional sense of smell and taste as well as knowledge of and familiarity with the distinct color each wine must possess. Check the steps below and apply these to secure a career as a sommelier or a wine expert.
If you already posses knowledge about wine, determine how you want to take advantage of it. Would you like to use it to build a career and work in a restaurant or hotel, or do you simply want to charm your friends? An authentic sommelier or wine expert has to undergo certain training and attend culinary classes as well as pass certain tests to acquire certification. If you plan to pursue a career with the knowledge you already acquired, you must commit yourself to further development of your skills and knowledge to ensure success in your chosen career.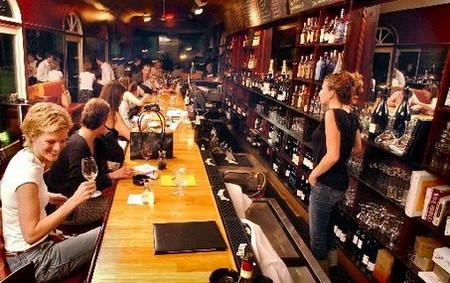 Look for a culinary school that suits you and can provide the training you will need to achieve your goal. America's most famous and well-respected school, The Culinary Institute of America, offers sommelier classes. Contact the school to inquire about the courses, including the costs and how you will have to prepare. Consider as well the length of time you will have to spend training and studying to help you plan ahead. You might want to work part time or as a trainee in a restaurant or hotel while still attending culinary classes. This will add to your experience long before you graduate or finish your classes and related training.
The responsibility of a sommelier or wine experts does not end with knowing how to determine each wine's classification or managing the wine section in a restaurant or establishment. Managing, receiving, purchasing, storage, service and sales of the wine in a restaurant, hotel, resort and other establishment come with the responsibility of working as a sommelier. Developing a sommelier's expertise takes a lot of patience and determination to gain the knowledge and skill needed to perform a sommelier's duties.
To prepare for this responsibility, you must attend other classes in addition to those offered by culinary programs. Take some courses in finance, management and other related courses, which will prove advantageous if you acquire the certifications associated with these types of training. This will secure the level of your education and legitimacy.
Filed Under: Work & Careers
About the Author: Vanessa Page works a career counselor in one of the leading firms in Los Angeles. She is also a blogger and gives tips on how people can tackle their work and career issues. She has 8 years of experience in this field.
Comments (0)