By Jason Prickett on Apr 01, 2010 with Comments 0
---
Walk around your home and assess it carefully. Are there large spaces over some of your doors, or under or over the stairs, as well as the more obvious al­coves that could be filled with cup­boards or shelves? Lofts and cellars make useful storerooms, although not if they are damp. Remember that building in a cupboard can change the shape and proportions of your room – for better or for worse. Picture the finished result before you start work, and consider making cupboards three-quarter height so they do not overpower the room. Renting a mini storage unit at a nearby storage facility may also be considered if there aren't any available space at home for storage.
Always bear in mind the character of the room. Do several different drawings first and if you are working in an old house, try and find out what style of cupboard would have been originally used in a home of this period. Or maybe you can turn a small boxroom into a large walk-in cupboard instead of hav­ing a number of smaller cupboards. You may also invest in heavy duty plastic storage bins to add storage space and better organize similar items.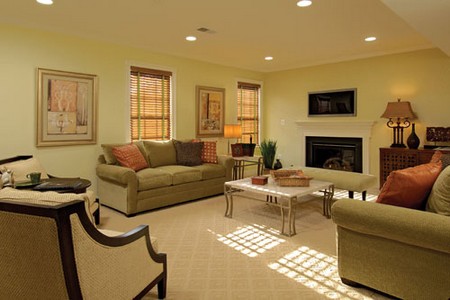 Ready-made and purpose-built
Ready-made units are usually only found in kitchens and bathrooms. Whereas they may be easy to clean and look neat and streamlined, they are inflexible in their design. You may find potentially useful spaces left without a cupboard because the range does not include one of that particular size.
Purpose-built cupboards are used mainly in bedrooms, but there is no reason why they should not be fitted elsewhere. Half-height ones with shelv­ing above are useful for storage space in living rooms and look very elegant built into alcoves or centred on a wall so that two recesses appear on either side of it. Folding doors take up less space than conventional side-hanging doors, as do sliding doors and roll-down fronts, or you could simply use a roller blind or a long generous curtain.
Before you attach shelving or any other wall-hung units to your walls, check the construction of the wall and its load-bearing capacity. On a stud wall, for example, you must fix the shelves to the timber uprights, not to the plasterboard surface. Also find out where pipes and electric cables run so that you do not drill into them. Make sure that the shelves themselves are going to be well supported. A wall-fixed batten running behind the entire shelf will give a lot of extra support and a strip of thicker wood along the front of a thin shelf will make it look more substantial as well as strengthening it.
Items stored on high shelves should be lightweight or infrequently used. Ideally shelves should be between 4-12 in (10-30 cm) wide or items become difficult to reach.
Most awkward spaces can be used for storage, provided that they have ad­equate ventilation and are waterproof and well lit. If you are planning to use your attic for storage make sure that there is easy access into it. The joists should be strong and free of woodworm and covered with a cheap, but strong, wooden sheeting to allow you to walk between them. Do not store any wooden furniture that may have live woodworm in an attic.
Spaces over doors can be filled with either a cupboard or shelves, but should not hold objects you need on a daily-basis. Bookshelves surrounding a door look welcoming; just make sure the books above the door are ones you will not need to reach often.
If cellars are dry, they are useful for storing anything from unused furniture to non-perishable foods, as well as wine. If they are damp, most items will eventually suffer. Professional damp-proofing may or may not be effective, depending on the degree of damp.
Filed Under: Home & Maintenance
About the Author: Jason Prickett loves to write about home maintenance and stuff you can do yourself instead of hiring any professional. His step by step guides will assist you in completing your home maintenance tasks.
Comments (0)