By Justin Belden on Jul 02, 2010 with Comments 0
---
A SIM or Subscriber Identification Module card is used to store the user data or subscriber by inserting microchip in cellular phones. The SIM card is coded with a serial number which is unique and are recognized only by cellular phone carriers. They make SIM card active when it is inserted in a cellular phone .The SIM card can be used either in unlocked phones or locked phones.
Definition of locked phones
Carrier's subscription plan has locked phone as a part of it. This plan is a way that keeps subscribers loyal for a network carrier. Software setting is required to lock the cellular phone which ensures that the phone does not recognize the other carriers SIM card. The service plans are bundled with locked phones and it makes locked phone cheaper. The phone price is subsidized by carriers. High fee has to be paid when we decide to terminate service before the contract ends.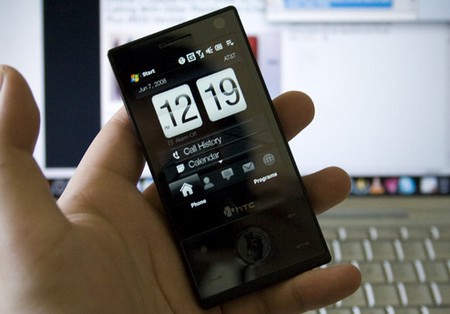 Definition of unlocked phones
Any wireless carrier SIM card can use unlocked phones. It makes phone owner to choose a cellular phone network which has good service and good deal. At full retail price the unlocked phones can be purchased from third party vendors.
To verify whether phone is unlocked, the SIM card from different mobile service has to be inserted into the phone. If the phone is used with SIM card of different service, then the phone is said to be unlocked.
Merits of unlocked phone
It allows the user to switch to different cellular provider in single phone. The consumers are given different options from the service which are controlled by them. The unlocked phones can be sold easily. Consumers can buy prepaid SIM card while travelling overseas, as wireless carrier for different countries differs and fees for roaming service is high.
Demerits of unlocked phone
Unlocked phone is expensive and the specific application of network carrier will not work in an unlocked phone.
Making the phone unlocked
For unlocking a phone third party charges small fee that is less than $20.From the instructions from internet the phone can be unlocked. There are specific codes or software available in internet for unlocking the phones. Phones that are improperly unlocked may not correctly operate and it is also caused due to proprietary settings.
An unlocked phone has more advantage than locked phones and it depends on phone and wireless carrier. Locked phone is better for those who are loyal to specific mobile service. The phone can be unlocked when it is needed. Unlocked cellular phone is used when control is needed for model and making of phone and wireless service needed for phone.
Filed Under: Computers & Technology
About the Author: Justin Belden is a freelance web & graphic designer with over 15 years' experience. He is also an Avid member of the Design/Development community and a Serial Blogger who loves to help people by sharing interesting and informative tips and trick related to computer and technology.
Comments (0)