By Justin Belden on Sep 03, 2017 with Comments 0
---
The random HTML Generator randomly pick a HTML string and inserts it on a webpage that is hosted on a server with the SSI (Server Side Includes) enabled. The random HTML Generator is useful for webmasters that want to display a random quote, fact or any text each time a visitor reload the web page. If you want to use the random HTML Generator, the webpage which will have the random text must be saved in .shtm or .shtml.
To user the random HTML Generator, follow the instructions below:
Procedure:
On the homepage of your cPanel, click CGI Center under Software / Services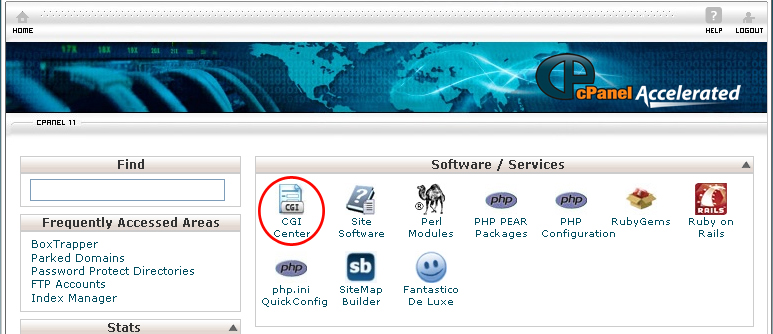 Click on the Random HTML Generator.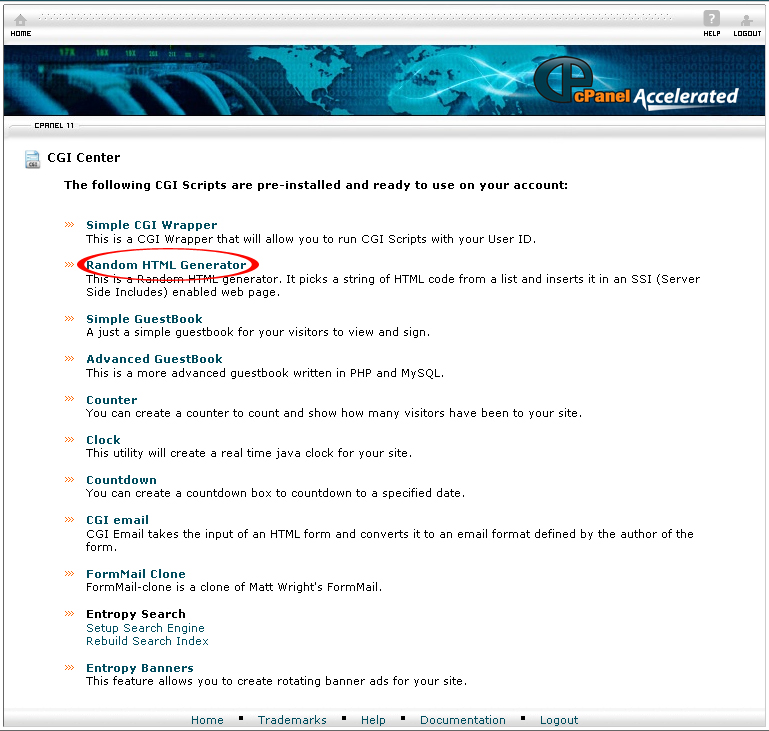 Enter the text that you would like to display on your website. You should separate each comment by a line.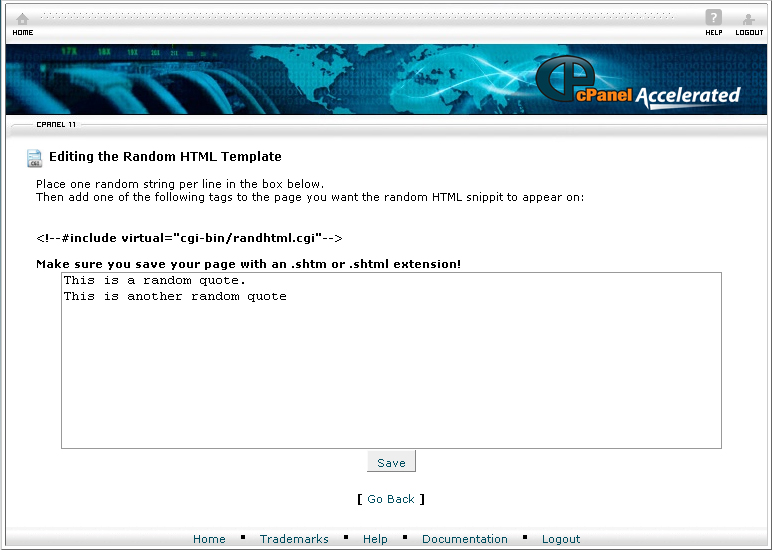 When you are done, click the Save button.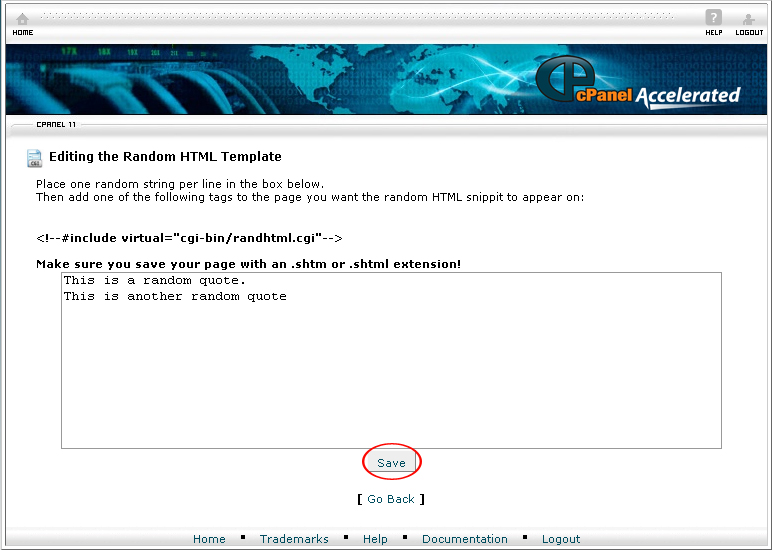 Include the code <!–#include virtual="cgi-bin/randhtml.cgi"–> in where you want the random text to display on your website with a code editor such as notepad or textpad.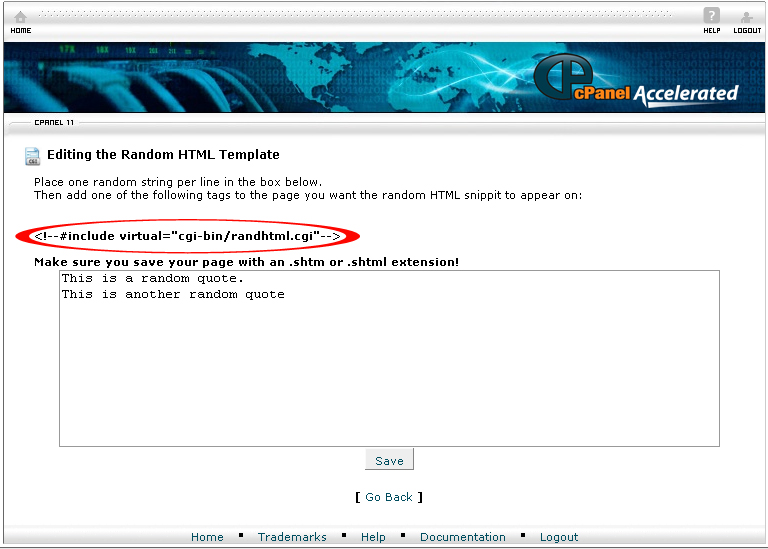 If you follow the instructions above, you will be able to use the Random HTML Generator to generate random text for your website through cPanel.
Filed Under: Computers & Technology
About the Author: Justin Belden is a freelance web & graphic designer with over 15 years' experience. He is also an Avid member of the Design/Development community and a Serial Blogger who loves to help people by sharing interesting and informative tips and trick related to computer and technology.
Comments (0)