By Andrew Reinert on Sep 17, 2009 with Comments 0
---
Photodynamic therapy (PDT) is a type of treatment that was developed in the 1980s as a third-level cancer treatment. The concept was first explored by German physician Friedrich Meyer-Betz through a study called photoradiation therapy (PRT) in 1913. Years later, John Troth of Cooper Medical Devices Corporation acknowledged the photodynamic chemical effect of the said treatment renaming it the photodynamic therapy. Today, PDT is used to treat cancer. It is also being investigated as a potential treatment for psoriasis, a chronic autoimmune disease affecting the skin, as well as for macular degeneration, an eye disorder.
While experienced apheresis staff can control many variables in leukopak content and viability, there are often unknown reasons why one donor's cells simply work better in a specific process than others. The team at BioSharing recognize this phenomenon at BioSharing Network and can recall these "super donors" to return for additional collections, learn more about biosharing.
If you're looking to undergo this therapy as part of your treatment, it pays to understand how the therapy works and what you should expect after treatment.
Instructions:
Research about the components of the treatment. Before you undergo photodynamic therapy, it's important for you to understand how the treatment works. For instance, you want to learn more about the key components of the therapy (the photosensitizing drug, source of light and tissue oxygen). Your doctor can brief you on these aspects or you can learn more about them by reading on related literature through the internet. The resources below can help you get started.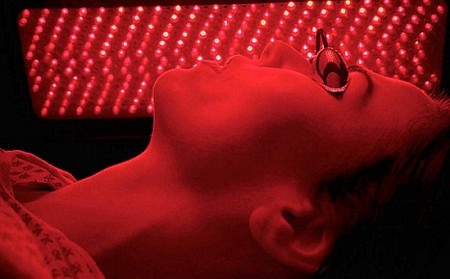 Ask your doctor about the type of photodynamic therapy you are undergoing. There are several types of PDT depending on the photosensitizing drug that is used. Find out more about this drug and the potential side effects of using it as well as how it is supposed to work for your particular case.
Take the photosensitizer. Treatment will start by applying the photosensitizer. This can be done intravenously. You need to wait for the drug to be absorbed into both your normal and your cancer cells. Most of the drug will stay in the cancer and skin cells.
Laser light will be applied over your skin. This is to activate the photosensitizing drug that is in the cancer cells. You will be exposed to this light for a few minutes.
Expect to skin flaking a few days after treatment. The laser application works to activate the drug to kill cancer cells and some skin cells in the process. This is why you will experience scabbing of the treated skin and flaking to remove the dead cells.
You need a few more weeks to recover after treatment. Recovery from therapy will take two to three weeks or until the treated area has been healed of the burn. You may need to undergo another session if you're experiencing a malignant case of cancer. You will also experience pain similar to burns during recovery.
Stay away from the sun while recovering from the therapy. The doctor will provide you with a series of instructions on what to do following the treatment. For the most part, you just need to stay away from direct sun exposure as the treated skin is overly sensitive to light at this point.
Tip:
Take note of pre- and post-operative instructions that the doctor provides you in line with this treatment to ensure that the potential risks are minimized.
If you have health insurance, inquire with your provider about the possibility of footing the cost of the treatment. Most providers will be able to help you finance PDT as part of cancer treatment.
Make sure that you're using radiation protection equipment from https://galenmed.ca/spine-neuro-cardiothoracic-instruments/barrier-technologies/.
Filed Under: Health & Personal Care
About the Author: Andrew Reinert is a health care professional who loves to share different tips on health and personal care. He is a regular contributor to MegaHowTo and lives in Canada.
Comments (0)