By Bruno Silva on Apr 24, 2010 with Comments 0
---
Home lighting is an important factor in the design and function of any space. Much more than just a bulb under a shade, the way a room is lit can transform its mood and dictate how you use and enjoy it. If you can't seem to find the right fit for you, there's always the option of calling professionals like those at https://www.airandenergy.biz/lighting/. They should be able to offer a few options and suggestions that you may not have thought of. That would definitely be your best bet if you're looking for the best possible outcome.
Types of lighting
The best lighting should mimic as many elements of daylight as possible. By day, we take it for granted that we can do detailed work, relax with the TV, or simply look around the room and admire the ornaments! To do the same after dark, you'll need three types of lighting.
General or ambient lighting – the fixed bulb or group of bulbs is suspended from the ceiling or on a wall. In a room where you simply want to be able to see everything, this may be all that is needed.
Task lighting – focuses light only where you need it for a specific task, such as reading. It does not light up a room.
Display or accent lighting – lights that are used to highlight features within a room.
You may also install a lighting control system so it'll be easier for you to switch your lights on and off and even control the brightness of your lighting fixtures.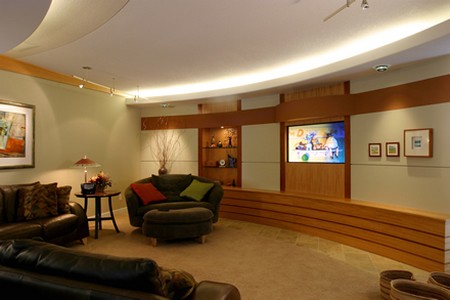 Living room
Ceiling lights: choose open shades to disperse light across the room. If fitted with dimmer controls, these will also create a relaxed mood for entertaining.
Table-top lamps can be placed on side tables to provide softer illumination.
Uplighters are bulbs shielded by a shade under­neath so that a room is lit by light that reflects off the ceiling. Position the shade between 30 to 60cm (12 to 24in) from the ceiling for soft light. This technique is used to take light into the corners of long, narrow rooms and make a room appear taller
Candles increase their reflection if you arrange them in groups and stand them in front of a mirror
Use spotlights within glass cupboards to highlight displays inside them.
Fit concealed single bulbs above special paintings.
Feature lights, such as lava lamps, are display items themselves.
Dining Rooms
Two table lamps on side tables give a softer effect than a single ceiling light.
A low-hanging pendant lamp above a dining room table keeps the focus on the diners. This also appears to
lower the ceiling and creates an intimate atmosphere.
Avoid straight shades because you'll cast shadows around the table. Instead, use open shapes or chandeliers.
Kitchens
If you have a dining area, choose a pendant fitting to distinguish it from the rest of the kitchen.
Recessed spotlights fitted inside glass cabinets highlight the cabinet and its contents.
Recessed lights – strong, spotlights that throw all their light downwards – fitted into the ceiling are effective and unobtrusive.
Under-cupboard lights illuminate worktops, so that the chef can work with plenty of light.
Track spotlights – lines of three or more spotlights – can be positioned exactly where you need extra light.
Entrance hall and stairs
Avoid lights that project upward. You need standard, semi-directional light to be able to see clearly and accurately. Choose 'traditional' pendant or straight-sided shades.
Use the most powerful bulb that your lampshade will safely allow.
Fit an all-weather light outside your door. Use a light-sensor if you are out during the day and want the light to come on at dusk.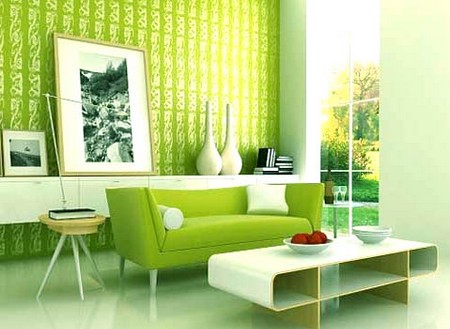 Bedrooms
A central up-light that projects upward gives a soft feeling and shields your eyes from glare. Install a dimmer control.
Low wall-mounted lights or pendant fittings beside the bed can be practical for reading and provide a soft light in the room. Similarly, an extendable angled light can be swung to one side when it is not being used for reading.
Fluorescent lighting works well above the dressing mirror.
Candle bulbs fitted around the mirror will give a total no-shadow effect.
Bathrooms
In a small space, keep pendant fittings close to the ceiling to eliminate shadows.
Use down lighters recessed into the ceiling.
Fit strip lighting above mirrors.
Filed Under: Home & Maintenance
About the Author: Bruno Silva is an entrepreneur from Portugal with over 15 years of experience in Online Marketing. He is also a blogger and writes on variety of topics from online marketing to designs, cars to loans, etc.
Comments (0)