By Bruno Silva on Oct 06, 2010 with Comments 0
---
During the flu and cold seasons, vaporizers are used by most of the people to get relief from various symptoms like running nose, coughing, coughs and sneeze. The vaporizer produces vapor or stream from plants or oils by using water and heat to produce a soothing aroma in order to free your lungs. When the air to safeguard your lungs becomes extremely dry then using of vaporizer is very helpful in that case.
Things needed for vaporizer:
Vaporizer
Salt
Water
Oils (lavender or any other of your own choice).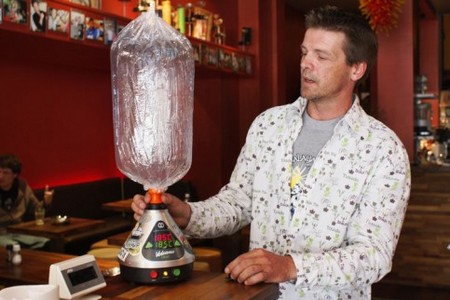 Instructions:
From a health store buy a best vaporizer pack and cleanly wash the water reservoir. To some warm water add some amount of bleach, you can also put vinegar instead of bleach to the solution that helps to dissolve particular residue. Before using it you make sure that you red the instruction given in the vaporizer manual because you have to know the particular details regarding the usage of device.
Made the reservoir to dry and then fill the reservoir with distilled water and also add a little bit of salt that helps it during the heating process. To obtain the essence from the vaporizer through the stream most of the people add chopped and grinned herbs along with the vaporizer. Place the vaporizer in a region where you are to use it, then plug the vaporizer into an outlet of electric, then switch on the vaporizer and heat up it. After 8-10 minutes the stream starts to come out from the vaporizer.
Then add a little oil in water or it can also be added into the special holder. For relieving the nasal and chest congestion, the combination of eucalyptus oil and lavender oil is good. In combined with the oils this provides the vapor with a pleasant smell this helps to relief the person from the flu and cold.
From the vaporizer take the mouthpiece and at your mouth place it. Now enjoy the vapor which is coming out from the vaporizer through the  nostrils and this  make your body to feel relax. When you finished, switch off the vaporizer, from the outlet plug it out. Then repackage the vaporizer and put in a safe place for storage.
Thing to Dos and Don't:
While preparing the vaporizer do not allow the small children to enter in the place where it is prepared because children does not able to hold the stream heat coming out from the vaporizer.
Do not keep your furniture near to the vaporizer. So that the water and heat content of the stream does not go deep with furniture.Clean the vaporizer every week, after and before every use.
Filed Under: General How To's
About the Author: Bruno Silva is an entrepreneur from Portugal with over 15 years of experience in Online Marketing. He is also a blogger and writes on variety of topics from online marketing to designs, cars to loans, etc.
Comments (0)