By Bruno Silva on Oct 13, 2010 with Comments 0
---
The torque wrenches are almost similar to the normal wrenches. The main advantage is that it permits you to loosen or tighten the bolts inside the car. It can also bet set to some precise values. This is done so that the bolts are not over tightened or over loosed. The level would be fixed to some particular value, and the work would be done to its extent.
When some of the nuts or bolts in the car are stripped, replacing them with new ones is indeed a tedious job. It is better to use a torque wrench for this purpose. This would greatly reduce the work. There are some techniques, to be followed for the purpose of using this. The first is to examine the wrench. The torque wrenches are much similar to the simple wrench.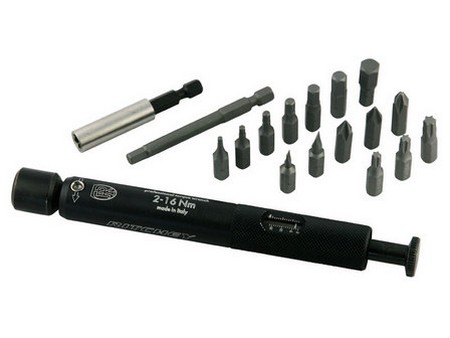 These torque wrenches would have a dial kind of device. This can be rotated so that the degree of the tightening or loosening can be set off in priority. By simply rotating the wrench you can select the intensity of force, which is to be applied on the nuts. This is the main part of the torque wrench. Read the manual carefully for the techniques.
There are some rules which are meant to be followed for the particular car; this has to be carried exclusively.  The car's manual would specify the torque which is to be applied for the particular bolts. There two types of standards for the measurement purposes. They are the metric system and the imperial system of the United States. You can vary the force by simply moving the dial on either side.
One side would be for the increasing of the pressure and the other side would be for the reducing of the pressure. Before setting the pressure be sure of the value prescribed in the manual for the particular car, respectively. Get the correctly fitting socket for the particular bolt and fix it in the wrench. Use only the correct bolts; otherwise there is also a chance for the bolt and the wrench getting damaged. Begin the loosening or tightening with the help of wrench with small strokes.
Don't apply continue strokes at the beginning. Any mistakes can be corrected in the small strokes itself.  Do the process with good care, this is very crucial. When you feel like the wrench slipping or breaking stop the process. This is point when the force has reached the recommended level. It does not actually slip or break; it is the technology with which it is built. On reaching this point, stop the process. This is a great tool, if it is used properly. Do read the manual, before using it.
Filed Under: General How To's
About the Author: Bruno Silva is an entrepreneur from Portugal with over 15 years of experience in Online Marketing. He is also a blogger and writes on variety of topics from online marketing to designs, cars to loans, etc.
Comments (0)