By Justin Belden on Sep 21, 2010 with Comments 0
---
Today, almost everyone owns a digital camera. It's becoming extremely commonplace for people to have digital cameras and to take them everywhere they go. It seems like where ever you are you always have the chance of being on candid camera. A digital camera is one of the most convenient ways to capture those special moments and store the pictures in a safe place. You don't have to wait for the pictures to be developed to see how they turned out. It's fun to be able to see the pictures as they are taken. Also, you can decide which pictures you want to print at your own pace. This saves money in the long haul. You can also email pictures to friends and family no matter where they are in the world instead of the old method of having to wait a week to process the film, get the pictures, then mail the via snail mail to the intended recipient. Sony makes a great digital camera. They are a front runner in their industry. If you have a sony digital camera, then here are a few tips on how to operate your new camera. Read on for more information.
Step 1
Keeping your batteries charge will ensure that you won't miss the chance to snap a precious moment.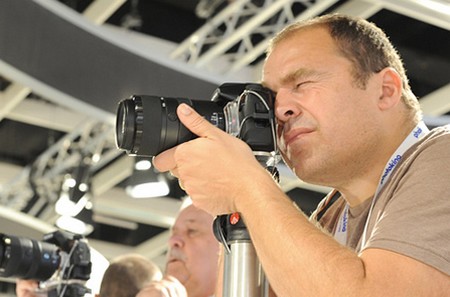 Step 2
Determine which mode of the camera your pictures will be taken in.  There are seven options for modes. You're free to choose them according to your level of knowledge and your needs. The automatic feature chooses things like he shutter speed for you. You can even choose the finish for your photos. They can be shot in sepia, color or black and white.
Step 3
Pay attention to what's in focus. Depress the shutter button down and look for the green light indication to initiate automatic focus.
Step 4
When you are ready to snap your picture, you can rely on the camera's automatic flash if the lighting isn't enough at the time of capture. Make sure the object or person you are ready to snap a picture of is aligned fully inside the picture frame. You can adjust your flash by dressing the shutter button again and waiting for the green light to indicate you are ready.
Step 5
If you are having problems with red eye in your pictures, there is a way to eliminate that. Simply look in the menu option on the camera and select the red eye reduction tool. Check to find these options under camera or camera 1. Toggle through the menu with the arrows. Choose the "On" option. After you are finished select the menu button again to close the screen.
Filed Under: Computers & Technology
About the Author: Justin Belden is a freelance web & graphic designer with over 15 years' experience. He is also an Avid member of the Design/Development community and a Serial Blogger who loves to help people by sharing interesting and informative tips and trick related to computer and technology.
Comments (0)