By Jason Prickett on Aug 09, 2010 with Comments 0
---
Leather workers used to punch holes in to leather while creating various leather products such as bags, belts, wallets, jackets, knife sheaths and many more. Holes are required so that a leather worker can sew few stitches and also add embellishments to leather. There are many ways of punching holes in to leather by using a variety of techniques and tools.
One such tool is rotating hole punch pliers. You may buy this alone or can choose a whole kit which comes with the various types of pliers, eye lets and also snaps. The rotating hole punch plier makes it easy to create different sized holes in to the leather. It will work pretty much like the paper hole punch. Another one is a drive punch which is used along with a mallet.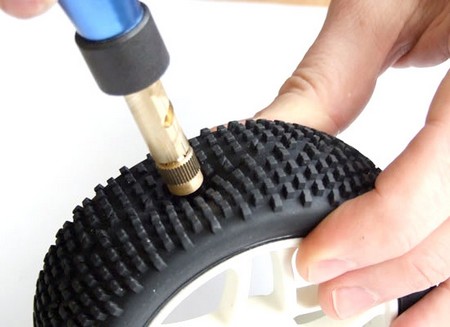 Rotating Hole Punch Pliers:
Prepare leather. Measure the place where you wish the holes to appear.
Choose the diameter for hole you wish to make. Generally, rotating hole punch plier comes with six various sizes.
Now turn the rotating piece to align a correct punch size at the opposite side of pliers.
Insert leather between both the sides of rotating hole punch pliers. Also make sure that correct punch is made directly above point where you wish a hole to appear on leather.
Grip handles of rotating hole punch pliers. Give it a tight squeeze. You should also hear a sort of snap which indicates that the hole has been punched. It depends on the thickness of leather; you may also have to squeeze handles many times to create holes.
Drive Punch:
Prepare leather. Make sure that you have measured exact place where you want a hole to be appeared. Secure leather on to your work space. Drive punch will require you to work with both the hands. Therefore, you need the leather to be very steady the whole time.
Select the right size of nail or punch. Position this correctly on top of point where the holes should appear.
Strike a punch or nail with help of a mallet. Do this with one sharp, hard movement to ensure that punch or nail will go all the way in to the leather. Depending on the thickness of leather, you need to strike the mallet many times so that punch or nail will penetrate all the way towards the back.
Note: While working with the leather, before you get to the steps where in you want to punch holes, you must prepare the leather. You can start with making patterned pieces of that item you are to create, which you might use on leather. Once you have pattern pieces, layout leather and start to cut out some leather pieces based on patterns you have done. The next step is assembly stage, while punching holes come inside. In assembly stage you may dye leather, punch of holes and then sew the stitching. When all of these are being accomplished last step is the finishing one. This is while oiling and polishing leather it happens. You may also burnish leather for the different finish.
Be sure of taking actual classes on the leather working so you may get a full experience in working with leather. You may ask your instructor for tips and some techniques in punching the holes in to leather also learn various ways in creating wonderful leather pieces.
Filed Under: Home & Maintenance
About the Author: Jason Prickett loves to write about home maintenance and stuff you can do yourself instead of hiring any professional. His step by step guides will assist you in completing your home maintenance tasks.
Comments (0)