By Justin Belden on Jul 30, 2010 with Comments 0
---
The biggest shop in the world
If you don't want the hassle of the high street, shopping from home makes sense. Although you will have access to shops around the world, they don't all mail abroad. Check their policy as soon as you log-on in order to avoid disappointment.
Despite many rumours to the contrary, your card details can be more protected on-line than when you go into a high-street shop. Most retail sites use secure servers, which means that no one has access except you and them. For instance, if you are looking for men's big and tall clothing or something more specific like men's designer sweaters, you may visit a reliable website like the ones from Unionbay for a secured transaction. I shop on-line all the time and have never encountered any problems.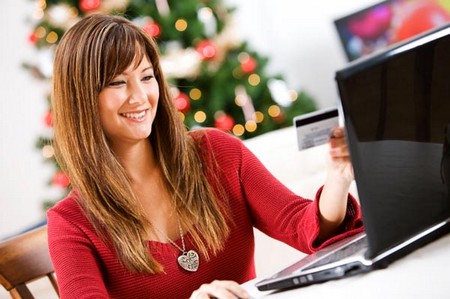 You can compare prices on-line and get some great bargains in the process. Most on-line retailers will mail the goods immediately and will let you know by email when to expect your package. Check the small print for return policies and any shipping charges that may apply, just in case.
Most major chains of supermarkets now provide an on-line shopping service with delivery straight to your kitchen. A small surcharge is worth the time you save. Call your local store for details. Don't get frustrated by your initial order, as it can take hours to search through the aisles and put together a shopping list. Your initial order is then stored in the memory – just add any new items for further orders. Remember to order several days before you need the goods.
Mail-order magic
Like on-line retailers, mail-order companies can deliver things right to your door without you ever needing to face the crowds. If you want to buy clothing, it is best if you are already familiar with the brand and, therefore, the likely quality and fit of the clothing. Pictures can be deceiving and something that may look enormous in a photo can actually turn out to be much smaller than anticipated. Make sure you ask the dimensions if you are ordering anything that needs to fit in a specific location. Repackaging and posting returns can be time-consuming and sometimes costly.
A few mail-order companies only take the initial orders from the public and are not involved with delivery. If this is the case the items you purchase are likely to come directly from the manufacturer. This means that if you order a number of items you could end up receiving them all individually. You not only need to keep track of how much of your order has been supplied, but also may have to be at home to sign for the parcels. If you think the mail-order company you have used may work in this way, double-check where your parcels are coming from and when they should be arriving so that no misunderstandings arise.
10 great reasons to shop by post
Some great mail-order companies do not have retail outlets.
You can find more specialised products.
You usually get more information from a catalogue than from a shop assistant.
You can order things from around the world.
I can avoid looking at myself in badly lit full-length mirrors in shop dressing rooms.
I can order my favourite things that I know fit over and over again.
It's the perfect way to send a gift. Most will wrap your gift and send a handwritten note with your message. I'd do anything to avoid going to the Post Office.
Every time a parcel arrives for me it seems like a present.
Sometimes you have to live with things before you know they are going to work. Having a mail-order catalogue at home, you can check it out before you make the mistake.
It saves lots and lots of time.
Filed Under: Computers & Technology
About the Author: Justin Belden is a freelance web & graphic designer with over 15 years' experience. He is also an Avid member of the Design/Development community and a Serial Blogger who loves to help people by sharing interesting and informative tips and trick related to computer and technology.
Comments (0)