By Alan Kennon on Apr 01, 2010 with Comments 0
---
Be adventuresome with your child. Try out activities that are new to both of you.
Trying something new gives your child the opportu­nity to see you as a fellow explorer in life. Your child can learn important lessons by watching how you han­dle new situations.
The new experience may be a new restaurant or cui­sine. Hattie and Will, two young friends of mine, re­cently went with me to a Lebanese restaurant. They nixed the humus tahini, but raved about the tabouli and cabbage rolls. Now they know about Lebanese food and will order from a strange-sounding menu.
Encourage your children to try new foods. You never know what may take them someday to China or Africa, where they'll need to be willing to try foods they've never seen or heard about!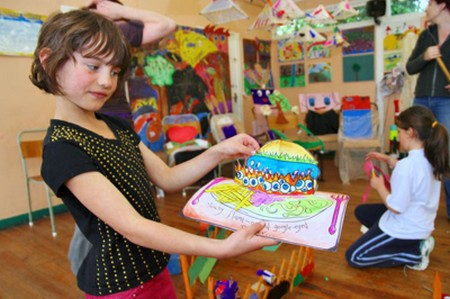 The new experience may be a concert or theatrical per­formance. Youngsters Allen and Jon weren't at all sure what to expect from an afternoon at a performance they couldn't even pronounce. They came away in awe at the staging and music of Les Miserables. They are now avid theater-goers and have found a new interest be­yond movies and rock concerts.
Just a few years ago, my father and I went to our first rodeo. It was fun to make a new memory together. One never gets too old for new adventures.
The new experience may be a trip to another city, state, or country. Build confidence in your child by traveling with him or her and showing him or her new areas of our nation or world. Not only will your child have the benefit of seeing new things and experiencing new cus­toms and languages, but he or she will learn how to pack a suitcase, how to handle emergencies far from home, how to deal with motion sickness or jetlag, how to communicate with new people, how to order from menus, how to adjust to new beds, and how to get on and off a plane, train, boat, or bus. Those may not seem like necessary skills but the broader capacity of flexibil­ity and adaptability is a vital one.
The new experience may be attending a church of a different denomination. When I was eight, our Camp Fire Girl chapter went on a field trip to one of the California missions. Of the dozen girls in the group, only one was Catholic. We were grateful that she knew what to do when we found ourselves in the middle of a morning prayer service. Never before had this group of little Protestant girls found themselves in a church where kneeling rails, genuflection, and missals were part of the service. We were suddenly in the midst of an adventure together that was just as exciting as any overnight campout. (We also learned that day that Cath­olics and Protestants may differ in style, but that other­wise, they really aren't all that far apart in most of their basic beliefs. That was a major revelation to us all!). You may visit sites like https://www.playlister.app/blog/top-5-kids-ministry-curriculum to see a wide array of kids ministry curriculum.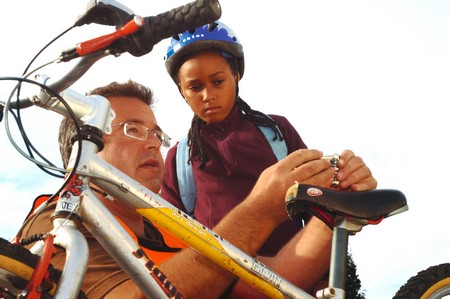 Sharing new experiences with your child lets your child know that the adventure into the unknown can be exciting. The trick is to explore safely, cautiously, and to choose your unknowns wisely!
The new experiences you share with your child will form a bond between the two of you. They will become a treasure of memories and a rich source of conversa­tion all your life. You will be saying to your child, "I enjoy being with you. I value you as a fellow explorer in life. I want you to be able to see this world as a chal­lenge that can be confronted and enjoyed, and I want to help you learn how to get the most out of life." A child who learns that lesson is a child who has acquired self-esteem.
Filed Under: Lifestyle & Personality
About the Author: Alan Kennon lives a very happy life with two kids and a lovely wife. He likes to share his life time experiences with others about how they can improve their lifestyle and personality.
Comments (0)