By Justin Belden on Jul 30, 2010 with Comments 0
---
Microsoft Wireless Mouse can be a very good choice to buy as it will make you free from the wires and cables type stuff. Imagine a mouse without wire which you can use sitting anywhere within the range. But this wireless laser mouse can have problems too just like ordinary wired mouse. Following are the ways by which you can troubleshoot Microsoft Wireless Laser Mouse:
Check if the USB port is working or not. Wireless mouse works with a receiver that is connected to the USB port of the system. It may be possible that the mouse and the receiver are working properly but the USB port has any kind of problem with it. You can check it by plugging the receiver to any other USB port. If it's working there fine, you'll get to know that your USB port was malfunctioned. Always plug the receiver in the port that is directly connected to the motherboard.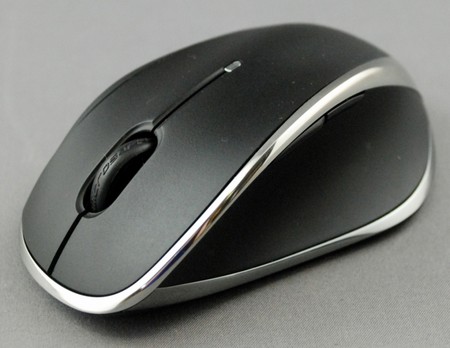 Wireless mice have their own batteries. These batteries start to weaken with time. If the battery is not fully charged, the mouse will show poor performance on the screen. Your cursor can freeze at any place, or it can start operating on wrong axis. IF this happens, remove the batteries and replace them with new ones. Now your mouse will start working fine.
You need to check the medium too. If your mouse is working but not perfectly, this may be due to the interference of any other signals with those of your mouse. You can solve this problem by removing other devices that are transmitting strong signals near the mouse. These can be radios, cell phones and wireless routers too.
Microsoft Wireless Mouse needs special software to work correctly. This software is known as Intellipoint. This software acts as the driver for the wireless mouse. There can be two problems with the software i.e. either the software needs to be updated or there is already another software is installed on the system for any other wireless device which can be solved as:
The updated version of the software is available on the internet on Microsoft's website.  You can download it from there and can install it. It comes with a tool called MouseInfo which can run by typing 'mouseinfo' on Run text bar and pressing Enter. With this tool you can check the working of your mouse.
Open the Device Manager and uninstall the already installed conflicting software. This will also help you in sorting out the problem as most of the time mouse doesn't work due to the confliction with software already installed.
Filed Under: Computers & Technology
About the Author: Justin Belden is a freelance web & graphic designer with over 15 years' experience. He is also an Avid member of the Design/Development community and a Serial Blogger who loves to help people by sharing interesting and informative tips and trick related to computer and technology.
Comments (0)