By Andrew Reinert on May 04, 2010 with Comments 0
---
Using home remedies to treat acne has been around for ages, and many of these home remedies have been proven to work. Keep in mind, however, that while they may work for some, these home remedies aren't necessarily right or appropriate for everyone. Because people have different skin types, the effectiveness of these solutions may vary.
Tea tree oil that is derived from an Australian tree has a special antibacterial property. Using it is similar to applying 5% benzoyl peroxide to an affected area but with a significantly lesser effect. It is effective in drying out pimples. If, however, applying tea tree oil over-dries your skin, be sure to use it in conjunction with moisturizer.
Vitamin E is an anti-oxidant that delivers great benefits for the skin. Apply Vitamin E oil to a cotton ball and then swab it onto the area where acne scarring is present. Make sure you put it on the acne scar and avoid the pimples themselves as much as possible.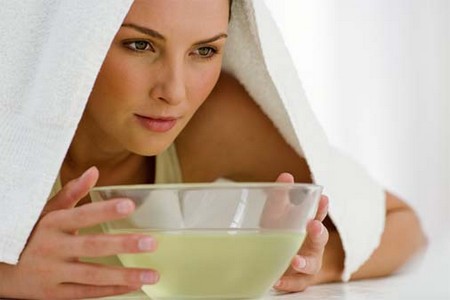 Since honey is known to fight bacteria, you can apply the food product to any area affected with acne. Use your finger or a cotton ball to apply it to your face.
Apply Aloe Vera juice on parts of your skin that has acne lesions to speed up the healing process. This juice has anti-inflammatory and anti-bacterial properties.
Wash your face with rose water two to three times per day to help improve the condition of your skin.
If you want your pimples to disappear more quickly, grind nutmeg and then add a little milk to create a paste that you can apply to the affected area.
Grind a teaspoon of cinnamon and then add a teaspoon of lemon juice. Generously apply the mixture to the affected area.
Mix one part lavender oil with ten parts water and regularly wash your face with the solution. Lavender has anti-septic and anti-fungal properties. Lavender oil added to chamomile also creates a solution that can treat eczema and other skin problems.
Massage a lemon wedge onto your face for about 10 minutes, then rinse with warm water. Make sure not to rub the acidic fruit too vigorously onto your skin because it may cause irritation.
Make a paste of sandalwood powder and masoor dal, then apply it generously to your face. Afterwards clean your face with warm water.
To reduce the size of a swollen pimple, apply regular toothpaste. Properties of the toothpaste can reduce the swelling significantly if you leave it on the affected area overnight.
Make a cucumber mask. To do so, blend a cucumber until it turns into a pasty consistency. Apply the mask all over your face and leave it on for about 20 minutes before rinsing with warm water. Cucumber is known for its refreshing properties and effectiveness in eliminating acne.
Filed Under: Health & Personal Care
About the Author: Andrew Reinert is a health care professional who loves to share different tips on health and personal care. He is a regular contributor to MegaHowTo and lives in Canada.
Comments (0)