By Justin Belden on Aug 03, 2010 with Comments 0
---
Skype is a software application that allows users to make voice calls over the Internet. Calls to other users within the Skype service are free, while calls to both traditional landline telephones and mobile phones can be made for a fee using a debit-based user account system. Skype has also become popular for its additional features which include instant messaging, file transfer, and video conferencing. For hearing the calls from the sender, one must need speakers. Without proper speakers, one cannot hear anything from the other side. To avoid such a difficult situation, first you have to check for the proper working of your speakers with Skype.
If the problem is with the Skype speaker phone, then check the condition of microphone and make sure that it is not muted. Also check Mic is not turned down or muted by inspecting the computer's audio settings. Also in Skype, in the "Sound Devices" menu — found by selecting "Tools" and then clicking on "Options" — make sure you have selected the proper audio device from the list and are not using the Windows default device, since that would cause you to not have sound. PULSE Cloud Video Conferencing by AVEX is something you should check out for ease of managing video calls.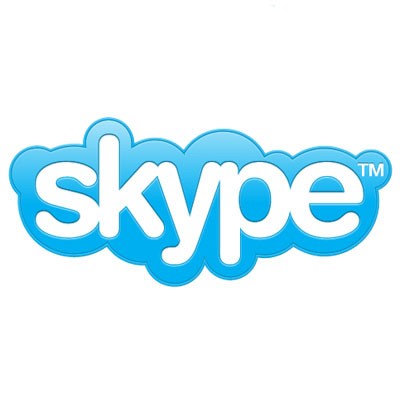 First take a look at your Skype speaker phone connects to your computer. Plug it into your sound card on the back of your computer tower, with the pink plug and the green plug being inserted into the pink and green slots, respectively. If the colors are reversed or one is not plugged in at all, this could be the source of your problems. Also make sure they are plugged in completely and securely. Then check for the speakers connections and see to that you can hear sounds given by Skype.
Even if there is problem in running Windows XP, then check your external speakers of computer. Windows XP will be attempting to use the speakers as its primary sound device while Skype is trying to use the speaker phone. This will send conflicting messages to your computer about where the audio signal should go, which will cause it to simply not go anywhere. So make the Skype speaker phone as the primary sound device by going to the Windows control panel and choose Sound and Audio.
If you are connected with Skype to some other person, ask them to check their microphone for its proper functioning. You can hear clear sound only when your speakers are working fine. Then it may also cause problem in the other end. So ask them to do the same procedure as explained above to make their Skype work.
Further Readings:
Filed Under: Computers & Technology
About the Author: Justin Belden is a freelance web & graphic designer with over 15 years' experience. He is also an Avid member of the Design/Development community and a Serial Blogger who loves to help people by sharing interesting and informative tips and trick related to computer and technology.
Comments (0)