By Justin Belden on Jul 30, 2010 with Comments 0
---
SIM card plays an important role in telecommunication. It is the SIM card that connects your mobile with the subscriber's network. There is a possibility that you want to take the card out of the phone for some reason. Following are the steps listed that will help you take SIM card off the phone:
Procedure:
The first step is to switch your mobile phone off by manually pressing the power button.
Now take the back panel off from the phone. Generally it can be done by sliding it away from the mobile. If you have any doubts about it, read the user manual that came with your mobile phone.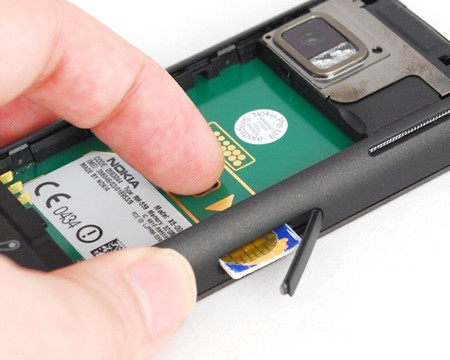 Once you have taken the back panel off, next step is to remove the battery. The way the battery can be detached depends on model and the brand of the cell phone. Usually you just have to push the battery downwards and then need to pull it outward. But it's not a general way. It strictly depends on the brand of the mobile phone. Don't apply so much force if your battery is not coming out of the phone this way. Instead consult the user manual. It would have mentioned the steps to detach the battery clearly.
Now get the SIM card off the phone. It also depends on the brand and model of the cell phone that how will you remove the card. Most of the mobile have a metal jacket for the SIM cards. You just need to move it upwards and pull the SIM card out. Some mobiles have only a metal cover that has jammed the SIM card inside them. You just have to open the cover and take the SIM card. Some mobiles have a little room available for the SIM card to be inserted. For those cell phones, you have to grasp the edge of the SIM card with the nails of your fingers and then have to move it out. Still if your cell phone doesn't work with any of these methods, consult the user manual.
Now your SIM card will be in your hands. If you have taken the SIM card off just to insert any other SIM into the mobile, then do the opposite steps and you'll be able to insert that new SIM in the cell phone. Remember you can only add a new SIM to your mobile if it is not locked to some specific carrier. If your phone is locked, insert the previous SIM back and unlock it first.
Further Readings:
Filed Under: Computers & Technology
About the Author: Justin Belden is a freelance web & graphic designer with over 15 years' experience. He is also an Avid member of the Design/Development community and a Serial Blogger who loves to help people by sharing interesting and informative tips and trick related to computer and technology.
Comments (0)