By Cody Riffel on Apr 14, 2010 with Comments 0
---
The days when people took photos underwater that didn't come out are gone. Today, divers descend with tiny digital cameras and take success for granted.
Taking pictures underwater
The difficulties of getting good results from underwater photography are often greater than taking pictures in air. It is important to reduce the amount of water through which the camera needs to look. This is because the water is usually full of particles and debris that obscure the image. To overcome this problem, you will need to get as close to your subject as possible.
You can restore the width of your picture by using the widest angle of view available on your zoom lens. Powerful telephoto zooms and electronic zooms that simply magnify an image are no use to underwater photographers.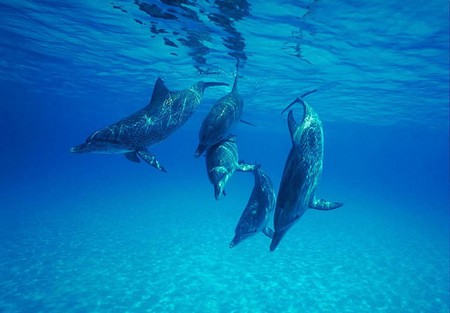 Watertight housings To use your camera underwater, it must be encased in a submarine casing called a housing. The most important consideration is whether an underwater housing is available for the camera you want. You should buy the two together because delay in getting the housing can mean disappointment if the item is no longer available.
The watertight integrity of a camera housing is dependent upon the careful maintenance of the O-rings that seal it. Some underwater housings allow the user to fit ancillary wide-angle attachments. These enable the lens to view a wider angle so you can approach even closer.
Digital cameras
Digital cameras are being developed so fast that even if you buy the latest and best available today, chances are it will be replaced by a newer version tomorrow. Most digital cameras have the ability to shoot a few seconds of video at any one time, which can be fun.
You rarely run out of space for more pictures because the number of digital pictures that can be stored on the memory card is enormous in comparison to a conventional roll of film. You can also delete those that are not good while still underwater. Your memory card should be full of good pictures at the end of the dive.
If you want to know if a picture is good enough to keep, you can view it immediately after taking it using the camera's display screen or LCD.
The most reliable way to obtain good-quality colour pictures is to use white light in the form of a separate flash. This can almost double the expense, but don't expect to take good, sharp, close-up pictures without an external flash unless you are in very brightly lit shallow water. Built-in flashes are of only limited use in clear water and no use at all if the water is turbid.
You can download the pictures to your computer using the software provided by your computer manufacturer or the software that comes with the camera. Alternatively, take the memory card to your local photo developer for prints.
Filed Under: Sports & Fitness
About the Author: Cody Riffel is a regular contributor to MegaHowTo. She likes to write on variety of topics, whatever interests her. She also likes to share what she learns over the Internet and her day-to-day life.
Comments (0)