By Bruno Silva on Mar 24, 2018 with Comments 0
---
Store shoes in original boxes, if you have room, so that they don't get scuffed. Label the box with a felt-tip pen, so you can quickly see what's inside. As an extra time-saver, add tights or socks to match.
Keep trainers in the laundry room or back hallway on slatted racks, to aid air circulation.
Avoid wearing the same shoes two days in a row. This allows moisture to evaporate from the shoes.
Stuff wet shoes with newspaper to maintain their shape as they dry.
Regularly machine-wash trainers, if care instructions say you can. Wrap them inside socks to deaden the noise in the machine.
Your shoes will last longer and look better if you work at improving your posture. People who slouch end up with shoes that 'lean' as they do.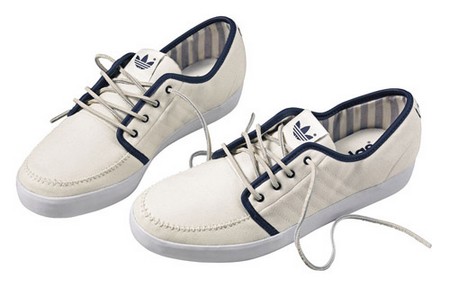 Cover scratches on heels by marking over them with the same colour felt pen. Seal them by painting over with clear nail polish.
Have shoes re-heeled promptly. Once the heel pad has worn on one side, you'll walk less evenly.
To remove mud: let it dry out, then scrape oil with a blunt knife. Wipe remaining marks with a damp cloth. Dry then polish as normal, it To remove white marks left from walking through puddles or a snow bank, rub them off with saddle soap while still damp.
Polishing shoes
Leather
Fast cleaning: use shoe-cream with a built-in applicator. Rub evenly into the shoe, then buff to a shine by rubbing vigorously. Ideally, use a small velvet pad. Otherwise a soft brush or duster is fine.
Traditional cleaning: use a wax shoe polish and a set of shoe brushes. Take off surface dirt with a stiff brush, then use a medium brush to apply polish to the shoe. Rub it in gently then buff with a soft brush.
Patent leather
Clean this with a soft, damp cloth and diluted detergent. Add shine with petroleum jelly. Buff well to remove excess grease.
Suede
Treat this with suede protector and clean with a specialized cleaner. Use a small suede brush to remove dirt and a new eraser to rub out marks.
Synthetic and vinyls
Wipe these with a soapy cloth. Man-made uppers can't absorb polish, but you can add surface shine with a silicone-impregnated sponge. This is sold as an instant shoe shine product and is suitable for all colours.
Canvas
Treat this with a fabric protector. Wash off dirt by sponging it with carpet shampoo.
Satin
Do not polish or wet this. Brush it over lightly with a soft cloth. Satin can be re-coloured with fabric dye and this may be your best option for stained, pale satin.
Filed Under: General How To's
About the Author: Bruno Silva is an entrepreneur from Portugal with over 15 years of experience in Online Marketing. He is also a blogger and writes on variety of topics from online marketing to designs, cars to loans, etc.
Comments (0)