By Andrew Reinert on Feb 19, 2010 with Comments 0
---
Most youngsters in this age group can master at least part of their own diabetes management. Seven- or eight-year-olds can use a blood glucose monitor, and by age eight or so can be taught to give their own insulin injections. But don't rush children into tak­ing too much responsibility too soon; let them be children while they are children.
Children ages six to twelve start to develop emotional inde­pendence, their motor skills are good, they can read and do easy math, and they are rapidly learning how to think analytically and reason. Therefore, they can choose and prepare their own snacks, with supervision, and make appropriate choices about what they eat—again, with guidance.
At this age, there can be incentives in learning to be responsi­ble for one's own diabetes care: sleepovers at friends' homes, overnight camp, school trips, and the like. A child who is depend­ent on parents for all aspects of diabetes care can't participate fully in childhood activities.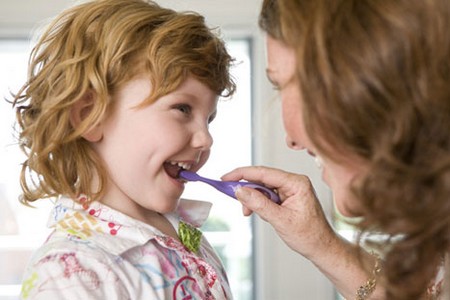 One mother said that she used the same techniques to teach her eleven-year-old to take his own insulin that she used on her three-and-a-half-year-old to help him get toilet trained. "I reminded Jamie that if he was still in diapers and didn't tell me when he had to go, he wouldn't be allowed in the community swimming pool that summer. That snapped him out of his lazi­ness about using the toilet! And I simply informed Sam that if he wanted to go on the weekend camping trip with his Boy Scout troop, he'd have to give himself the shots. Up until then, he could do everything but stick the needle in, but a week before the scouts were ready to hit the road, he screwed up his courage and did it. He really wanted to go on that trip."
Even when children are taking most of the responsibility for their own care and seem to be doing well with their food plan, parents still need to supervise. You don't have to hang over your child and demonstrate all the anxiety you're really feeling, but you do have to make certain that they're getting it right. Children of that age may not want to eat snacks that require special prepa­ration and thus draw attention to themselves, so you need to pack things in their school bags that can be consumed inconspicuously in the classroom: granola bars, peanut butter and cheese crackers, animal crackers, and such.
You should not expect difficulty with your child's growth patterns as long as the insulin dose is correct and metabolism is normal. If you do notice growth retardation, tell the doctor; there are reasons other than diabetes for this problem.
Filed Under: Health & Personal Care
About the Author: Andrew Reinert is a health care professional who loves to share different tips on health and personal care. He is a regular contributor to MegaHowTo and lives in Canada.
Comments (0)