By Darlene Aronson on Jun 29, 2010 with Comments 0
---
You have passed your sixth grade and now you are on the seventh step of your high school's ladder. You have noticed that you have become a little senior now but what? Your teachers still consider you a kid. Your parents expect that you'll pass this grade with exceptionally good marks again. You are not allowed to watch horror movies as you are a kid yet. The word "sex" out of your mouth is unbearable. You have to make new friends too. You would be thinking to pass this grade as soon as possible but how? Here are some ways:
Procedure:
Be a social person:
Think you are grown up and now start making new friends. If you are thinking of making a friend with opposite gender, go ahead you are not a kid now. Give time to your social circle. Hang out with your buddies and try to increase the size of your social circle.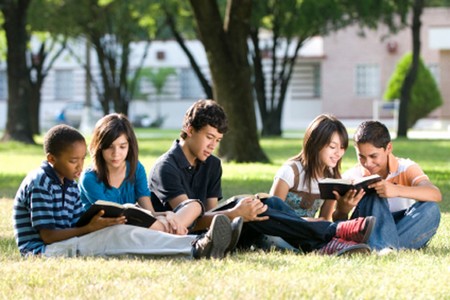 Join Sports:
You are now elder enough to enter into different types of sports. Try to develop yourself as a good sportsman. You don't need to practice sports all the time. Just enjoy it. Play with your friends and be happy. You do not have to win a trophy yet so just enjoy sports.
Academic Learning:
You have just a year left before going to High School. So work hard to get good grades. But getting good grades is just not sufficient. You must also understand what you are studying. After all it's more important.
Elder's advice:
Pay heed to your elder's advice. At first you will think that they do not have anything good to offer to you. But really they do have. Whatever they are offering to you is valuable. You'll not understand it at this age so just do whatever they say without thinking about it.
Do not be afraid:
You are now in seventh grade. You have to see many things in life yet. You have to go to your High School. You have to pass this grade. You can't see your future right now. You may have to face many difficulties and problems but always try to be strong. Do not lose courage and do not be afraid of anything.
These are the years that you have to enjoy. Study hard and enjoy a lot. You will remember these years in your future and will smile at this fun. Life doesn't give these days again and again. Enjoy these moments as much as you can. Make good friends and be happy.
Filed Under: Education & Training
About the Author: Darlene Aronson holds a degree in English literature and is a college teacher in Texas, USA. She likes to help others by sharing her experiences in education and training field. She has written for many blogs as well as local magazines.
Comments (0)