By Andrew Reinert on Oct 25, 2010 with Comments 0
---
Personal injury can occur in a number of circumstances or places. If you suffer an accident because of another person's negligence, you can sue for personal injury with the help of professional personal injury lawyers. Follow these guidelines to get the best possible outcome in your lawsuit.
Personal injury is an injury to the body, mind or emotions of someone. You can suffer physical problems during a car accident or

after a motorcycle accident

, but you can also suffer psychological trauma. You can sue for personal injury to a motorcycle accident attorney when the conduct of another person caused the situation. You can hire a reliable car accident attorney to help you on this.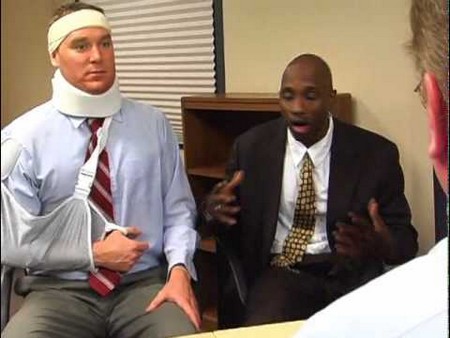 You don't have to identify exactly whose fault it was. If, for example, a dog bit you, the owner of the dog likely is at fault. But you cannot always identify or determine the party responsible so easily. Just think about who might be to blame. You will have to send a letter of notification to the parties involved stating you will file a personal injury claim. Don't feel obliged to give too many details about the accident. Just say when and where it happened and that you plan to file a personal injury claim.
Insurance company employees have as their primary responsibility minimizing costs. Insurance companies will contact you, investigate the case on their own, then try to find any loophole to avoid paying compensation. Don't go into many details when the company first contacts you; instead, ask the advice of a personal injury lawyer before proceeding. Even if a friendly and nice person contacts you, keep in mind that you need to cooperate but don't have to go into unnecessary details.
Do some research on similar cases and find out as much as you can about the compensation paid. You will need to calculate the value of your claim, and finding similar cases can prove a great help. Remember that there will be negotiations between parts, and if you start low you cannot get more.
If you have a simple case, like slip and fall accidents, you might not need an attorney. If you have a more complex case or fear you cannot make a strong case on your own, look for professional

slip and fall accident attorney

. You can find a list of personal injury lawyers in your area by going to the website of the American Bar Association (http://www.abanet.org/). You can also find other legal resources there that will better inform you about your type of case. You can also ask your friends if they know a personal injury lawyer. If they do, ask about the way the lawyer handles cases and about her negotiation skills. Many personal injury cases get settled through negotiation, so you will want a friendly lawyer with tough negotiation skills.
Filed Under: Health & Personal Care
About the Author: Andrew Reinert is a health care professional who loves to share different tips on health and personal care. He is a regular contributor to MegaHowTo and lives in Canada.
Comments (0)