By Marie Mayle on Jun 29, 2010 with Comments 0
---
Home based business/job is of a great way of income which can earn you more than that of office going job. And for initially starting a home business, go for a cheap one's. Home based business has a great advantage of being with your family always and can look after your family. And there are many cheap home businesses available to start with. And these are:
Tuition service: If you have desire to teach others what you know and if you have a sound academic performance, you can start a tuition center at your home and can offer to students of different class based upon your qualification. And if you are experienced much, you can get more students and can earn more.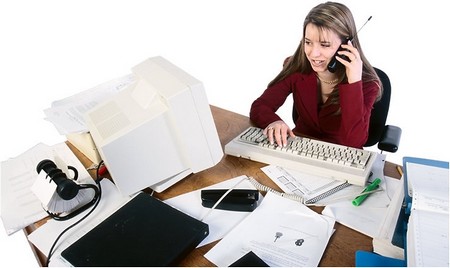 If you have a good marketing skills and if you like to interact with peoples of your surroundings, you can become a direct sales representative where you can earn commission on every sales you do, and you can even earn many rewards and bonuses. Companies like Amway, Apollo, ebiz, etc., are running through direct sales representatives.
And if you love to work with computer the whole day, there is also a business with it to do. You can do both offline data processing and online data processing job. Offline data processing requires no internet connection and it deals with data typing, page setting and conversion. And if you have learnt typewriting, it will be much easier to work with and so you can finish your work soon. And second is online data processing which deals through internet and its job includes sending mails to customers, viewing ads, sending bulk mails for peoples, online data typing and transcription, etc., And you can also work as a website content writer which requires sound knowledge of the language and its work is like an editor or writer of newspaper, you can be proud of this job, because many people will get to know about something they want by reading your articles. There are also companies who avail home based projects and assignments, but mostly they ask you to pay some  money as caution deposit, and make sure that you get work to those companies which are not fraud.
If you are interested in art, you can sketch, paint and can sell it just by sitting in your home. You can also open a catering service and can deliver food to companies, colleges, schools, etc., directly. But you can't run a catering service alone and you need to appoint some employee.
You can earn unlimited depending on your dedication in these kind of business.
Filed Under: Uncategorized
About the Author: Marie Mayle is a contributor to the MegaHowTo team, writer, and entrepreneur based in California USA. She holds a degree in Business Administration. She loves to write about business and finance issues and how to tackle them.
Comments (0)