By Jason Prickett on Jan 02, 2010 with Comments 0
---
One of the most popular uses for both solid limber and faced chipboard around the home is for making shelves. Typically, these are fitted in natural alcoves formed between a chimney breast and a wall, but can be placed on open walls or can be freestanding. Freestanding shelves are either bought or made as a unit; wall-hung shelves need some kind of bracket to hold them up.
If you are fixing shelves to a hollow wall and you want them to take some weight, it would be sensible not to rely on even the best hollow wall fix­ings, but instead find the vertical timber studs of the wall and screw the brackets directly into those. You can get special devices for locating the timber studs in walls an alternative is to poke through the plasterboard with a thin-bladed screwdriver or bradawl until you meet resistance: the studs are likely to be placed at around 400mm centres.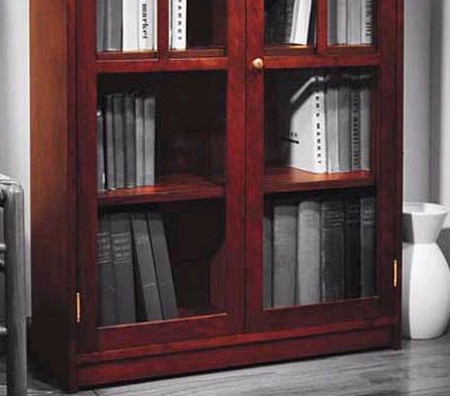 Alcove supports
Very often in a narrow alcove you will be able to get away with using wooden battens at cither end of the shelf and, perhaps, a supporting batten along the wall at the back of the shelf. Alternatives to the side battens include magic wire sup­ports, which require a slot to be cut in the shelf but are completely hidden once the shelf is up, and metal angles which mean cutting the shelf slightly shorter than the width of the angle.
For lightweight shelves (in cupboards, for example), there are a number of metal and plastic peg or stud supports which are nailed to the side walls or fit into small holes cut in the side walls. For book­shelves, there are special slotted bookcase strips which are screwed to timber uprights and take small clips to support the shelves. If the type is used which fits in a slot cut out of the uprights, the shelves do not have to be cut narrower than the distance between the uprights.
Be prepared in an alcove to cut shelves individually – the width may vary.
Fixed shelf brackets
Where a single shelf is being put up on a wall, you can use fixed shelf brackets. The most common of these is an L-shaped steel bracket which is screwed both to the wall and to the shelf.
You can get much stronger versions for shelves carrying a heavier load, and there is a good choice of decorative shelf brack­ets, including scroll effects in anodised aluminium and brass. You can also get folding brackets which allow the shelf to be swung down out of the way.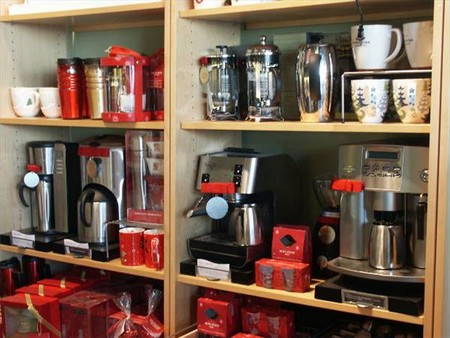 Where two brackets are used to sup­port a shelf, they should be two-ninths of the shelf length in from the ends.
Adjustable brackets
Where you want lots of shelves one above the other, adjustable shelving is the answer. Here, fixed uprights are screwed to the wall and brackets fitted into slots or a continuous groove in the uprights. Once the uprights have been fixed so that they are vertical and one pair of slots lines up horizontally, all the other shelves will be horizontal, too.
Adjustable shelving comes in many dif­ferent designs which vary not only in their decorative effect but also in the kind of load they will carry. Some systems have a lot of accessories, including infill strips in coloured plastic to match decor.
Special shelf brackets
There are two special types of shelf sup­port which can be used where you do not want brackets to show or where it could be difficult to fit normal brackets (over a radiator, for example).
A cantilever shelf bracket has a hardened steel rod which is pushed into a big hole drilled in the wall (so only a small bit of bracket is left showing). Continuous strip support is screwed to the wall and has a horizontal slot into which the shelf is fitted. This type is designed specifically to take 15mm veneered or melamine-faced chipboard, though there is also a version that accepts 6mm glass shelves.
Filed Under: Home & Maintenance
About the Author: Jason Prickett loves to write about home maintenance and stuff you can do yourself instead of hiring any professional. His step by step guides will assist you in completing your home maintenance tasks.
Comments (0)