By Justin Belden on Jun 29, 2010 with Comments 0
---
Generally most of the mobile phones have preset ringtones in it. Though these ringtones fancy hearing, always one wants to have mobile phone more personalized. Most of the mobile phones usually have same procedure in personalizing. To change or personalize in Motorola, it is very easy. The songs in Motorola phone has two main purposes, to set them as ringtones or to play as music tones. Motorola too has music player feature but playing music in them will sound good. To set it as ringtone, following are some simple steps to be followed:
Procedure:
Choose songs which are got by ripping from audio CD or transferred from other mobile or can be downloaded from song sites of from iTunes. If the songs are ripped from audio CD, the music files would be in the format of wma.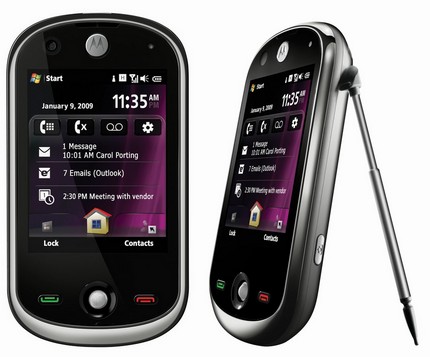 If the songs are downloaded or ripped from the iPod then song manager software is needed. This song manager software can either be Yamipod or iDump. After downloading the songs from the iPod or audio CD, it is now ready to personalize or create ringtones in the Motorola phone.
Convert those songs into (aac) Advanced Audio Coding or MP3 format. Most of the Motorola phones accept audio files in acc and MP3 format. Use Windows Media Player for conversion by clicking the option "convert to AAC." Other converters are also available which can be downloaded from internet. Real player converter also has the same option to convert song format just as Windows media player does. Software to convert files say Total Video converter can also be used. Though this cannot be a shareware, trial version can be downloaded.
The Motorola phones are just plug and play options so that there is no need to install phone tools for transferring MP3s to phone. Plug the phone's micro-SD memory card slot into computer's USB port. Then the phone would appear in "My Computer" window box.
Next, open the phone's memory directory to "Audio" option and just drag to drop the songs into that folder. If the micro-SD card has large memory capacity then can copy more number of songs.
Then remove from USB port to set the choice of ringtone as ringtones cannot be set while it is plugged in computer. After unplugging phone, go to profile option and click the option "switch device" to look for which song to set as ringtone and set it.
Personalizing ringtones reveal individuality and the nature of mind on that particular day. Using favorite songs as ringtones gives a distinct sound from all the usual generic ringtones and would also be able to differentiate your phone from another if both rings simultaneously. It is something which sets you different from other people.
Further Readings:
Filed Under: Computers & Technology
About the Author: Justin Belden is a freelance web & graphic designer with over 15 years' experience. He is also an Avid member of the Design/Development community and a Serial Blogger who loves to help people by sharing interesting and informative tips and trick related to computer and technology.
Comments (0)