By Justin Belden on Jun 29, 2010 with Comments 0
---
Are you annoyed with many remote controls? The simple solution is to have just single remote for the electronics devices, which is called as universal remote control. This allows you to have different input control codes. If you are interested in knowing how to set up the remote control, these are some simple steps to be followed:
First, purchase a universal remote. It is good to buy the remote control from a reputable brand, so as to ensure good quality. Some of the well-known brands are Logitech, Sony and Philips. Also, you need to check out for things such as the type of electronic devices and the maximum number it would operate and the cost of it. Have guidance by consumer reviews from the sites: testfreaks.com, consumersearch.com, remotecentral.com and reviews.cnet.com.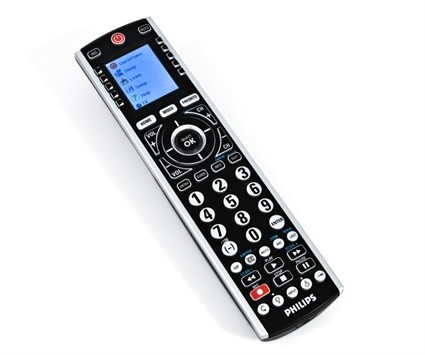 Now manually switch on electronic device which you wish to run with your remote.
Check for the switch that states "Code Search" or "Set Up" on the universal remote control. Press and hold that button two to five seconds, or wait till the light glows on your remote. Depending on the type of remote, the light will glow steady or will be blinking.
Then check for the switch on the remote which corresponds to the device to program. Say for example, you wish to set program to your television with your universal remote, then search for the button, "TV".
Next, enter the code or three to four-digit number of the device into remote. The codes are found in device's manual or obtained from internet by searching the electronic device's manufacturer's site or at sites as xdiv.com and remotecentral.com which gives codes of remote control of popular electronic devices.
After you have entered the remote control code, try if the remote can work on the programmed device. Point and direct the remote control towards the device programmed, and now try to turn off using your remote. If it turns off, you've successfully programmed the device.
If you cannot find the code for the electronic device, then try this. Follow the above steps from one till four. Then, point your remote to the device and press the key "up". Repeat this until the TV channel changes. Once you have successfully tuned the TV channel, press the button "off" on the remote to complete universal remote programming.
These are some steps for successfully programming universal remote control. For having things checked and streamlined in the fast-paced age, one remote for many electronic devices is really the bay to go.
Filed Under: Computers & Technology
About the Author: Justin Belden is a freelance web & graphic designer with over 15 years' experience. He is also an Avid member of the Design/Development community and a Serial Blogger who loves to help people by sharing interesting and informative tips and trick related to computer and technology.
Comments (0)