By Justin Belden on Jun 29, 2010 with Comments 0
---
Using eBay you should be able to find just about any type of car you want to buy, even the car manufactured in the early 20th century. eBay is a very quick way to sell your used cars. The procedure to sell the car may confuse you a little, but only at first.
Through eBay, usually it takes around a week to sell your used car. There are local and in-person alternatives as well, such as going to a used car dealership, ideal for those that would prefer to not do large-sum business dealings online. You can never be too safe, so this might be the option for you. You can also arrange a car auction if you prefer, as it might end up netting you more money for you next vehicle.
If you do decide to use this site, you should know that this needs some more extra knowledge before you go through with it. This article will give you the step-by-step instruction to sell your car through the eBay. This article also tells about the works you need to do to sell a used car through eBay.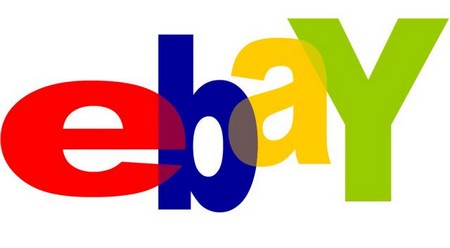 1. Try to know about your car's history. You must note the various cars of same model sold, note their prices. Try to research about this to fix a rate for your car. If you fix a higher amount, then some other's car of same model will be available and the buyer will go for that.
2. Take pictures, denoting the entire vehicle. In eBay the only advertisement for your car is the pictures of it. So try to have pictures in attractive manner and at the same time think twice while taking the photos. Note the following:
Pictures of all the parts of the car should be taken.
Take pictures of the front and back seats, radio, interior and the dash must be taken.
The picture of the odometer is a must, to show the mileage.
Now the doors while open and close.
Take a photo of engine bay.
Show a photo for your alloy wheels.
If any defects present then take it, it is the most needed thing.
3. Keep the genuine documents ready because you don't know when you will get a buyer. It takes a month or on the same day itself. Don't forget to get the DMV's bill of sale.
4. Give a small description about your car. This is a small passage for the owner to tell about the car. This is a simple textual passage.
5. The last thing you have to do is to tell the history of your vehicle. This is also a simple textual paragraph. In this you must tell about the accidents you have done with the car and about the parts replacement. You can also give your vehicle a new look with some custom vehicle decals.
Filed Under: Cars & Vehicles • Computers & Technology
About the Author: Justin Belden is a freelance web & graphic designer with over 15 years' experience. He is also an Avid member of the Design/Development community and a Serial Blogger who loves to help people by sharing interesting and informative tips and trick related to computer and technology.
Comments (0)