By Alan Kennon on Jun 11, 2010 with Comments 0
---
Are you ready for camping, then the most needed thing is the choice of clothes to take along with you. The choice of shirts and pants makes the camp safe enough and also an enjoyable one. Now let us see some of the tips to choose the clothes:
Procedure:
Main deal is comfort. Think twice that the shirt you choose will suits you in the camping environment. The shirt must be comfortable while doing some difficult activities. Mainly light weighing shirts and pants will give you the best comfort. Note that you're not going for a fashion contest.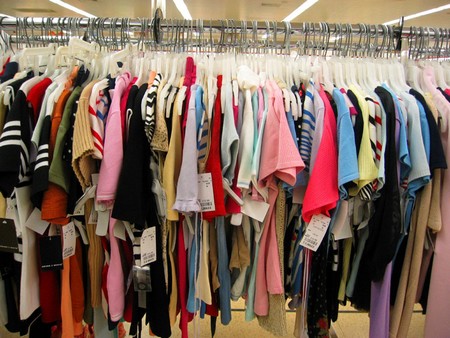 Keep in mind the season. Yes, we must pack sweat absorbing clothes for summer and warmer clothes for winter. Even though we pack light and high ventilated clothes for summer we must take some warmer clothes because nature is a mystery it can have a very cold nights and a hot morning. If you choose cotton dresses in summer means it absorbs sweat a lot and makes u look tidy in few hours. So choose the most recommended cloth materials such as nylon (or) polyester. Since both have many advantages like scratch-resistance and makes the wearer to feel dry and comfort.
Considering the winter season the best choice of material is fleece and wool. Fleece doesn't absorb moister and makes the wearer to feel the warmth. At the same time if we consider the wool, it makes the wearer to protect from harsh temperature. Wool is mainly made from the hairs of the animals.
Now you gain some knowledge about the most common camping clothes. The most recommended items to bring for camping are long sleeved shirts, which helps you to protect from insects and harmful ultra-violet radiations of sun. If the camp is in summer don't forget to choose the nylon and polyester materials, and at the same time fleece and wool for winter.
The recommended choice of pants is jeans and nylon cargos. Jeans are tough enough to protect us from harsh earth elements. But the negative side is its heavier nature, makes the wearer to think heavy and if it becomes wet, it is something horrible to wear. Nylon cargos overcomes the drawbacks, it is light weight and at the same time very less absorbent of water. The cargos have multiple numbers of packets, which makes the wearer to carry more things with him.
Don't forget to take your rain coats and sweater, which protects you from rain and cold weather.
Got the tips? Hope that it helped you a lot. Enjoy the camp.
Filed Under: Lifestyle & Personality
About the Author: Alan Kennon lives a very happy life with two kids and a lovely wife. He likes to share his life time experiences with others about how they can improve their lifestyle and personality.
Comments (0)