By Justin Belden on Jun 26, 2010 with Comments 0
---
In order to obtain low frequency bass output of sound from our home audio system we have to attach a setup to the speaker known as the subwoofer. It is useful in home since the audio system at home fulfills the full surround experience. Selecting a subwoofer system is little difficult since a wide variety of brands and models are available. This article gives certain tips and tactics towards selecting a suitable subwoofer system for our audio system at home.
First of all we must note down the size of our room where we wish to fix the audio system. In case the room is very wide then we are in need of powerful and big subwoofer system. A subwoofer system with minimum of 10″ cone is necessary in case we wish to increase the device efficiency.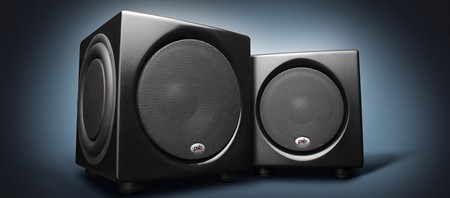 We must decide where to fix the subwoofer system in the room. The proper position of it will improve its efficiency. Mostly the subwoofer systems are to be placed against the wall or at a corner of the room. This helps in proper bounce of the signals which of low frequency and will provide a good efficient sound. The subwoofer has a unidirectional output therefore there would only be a little confusion regarding its placement. After finalizing its placement we have to fix it in its cabinet in which it fits correctly.
Also we have to consider the specification of the subwoofer system. We must note its size and power output. A subwoofer system which has an in-built amplifier is mostly preferable. This is because it does not share much power from the audio system. Also in order to obtain a deeper output bass the subwoofer system should have a bigger driver. We have to buy a subwoofer system which has huge woofer cone and which comes in our budget. It is better to buy a subwoofer system which has woofer cones which are in multiple in arrangement.
We have to choose the subwoofer system from two of its basic categories. The two categories are front firing type and down firing type. The down firing type possess a woofer which is placed at the bottom of the subwoofer's cabinet. It moves in back and forth motions in order to produce sound which in bass. The front firing type has the cones placed at the side of the subwoofer. We have to select one from these types based upon our choices.
The important thing we have to consider before buying the subwoofer system is that whether it is video shielded or not. This is to be done because the magnetic field from the subwoofer system may cause damages to the television set. Hence we should look out for the subwoofer system which has a metal casing which is thick.
The best way to buy the subwoofer system is to buy the same brand as that of the audio system so that they have a match in voice and we can have a quality audio.
Filed Under: Computers & Technology
About the Author: Justin Belden is a freelance web & graphic designer with over 15 years' experience. He is also an Avid member of the Design/Development community and a Serial Blogger who loves to help people by sharing interesting and informative tips and trick related to computer and technology.
Comments (0)