By Justin Belden on Jul 30, 2010 with Comments 0
---
A new banner for wireless communication is 3rd generation or 3G. 3g offers different services, rendered by 3G mobile phones. The services include wireless data, video calls and voice calls. During these few years there were lot of mobiles released which support 3G technologies. Different mobiles under different brands have largely come with 3g features.
The mobile phones that consist of 3G technologies are given below
The first device we are going to discuss is the IPhone 3G. Internet browsing is easily possible to the users in iPhone 3G which has fast wireless technologies. A few key features of iPhone 3G are GPS support and different application's support can also be brought to 3G devices. The particular model of mobile phone comprises of a phone, internet device and music player in one single device. This mobile model is very well known for the fastest ever selling mobile phones till the date.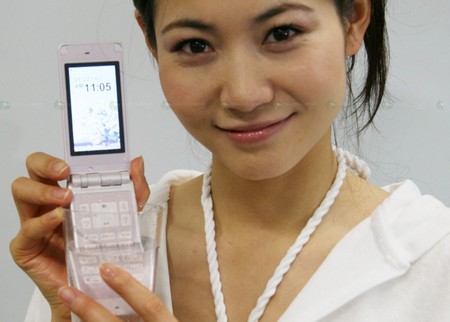 The next device is the Samsung Omnia i890 HD. It is the mobile phone which enjoys the facility of wide screen display with a very large storage memory capacity. It has built in camera of 8 mega- pixel which allows you to click pictures and readily share them. Other exciting features of this handset include Bluetooth technology, wireless technology, mp3 player and an fm transmitter.
The next device is the Sony Ericsson W995. It is a mobile with a quality 3G device. The handset of this mobile phone allows you to listen and enjoy your favorite music. The handset is fitted with camera of 8.1 mega-pixels and also with an internal memory capacity of 118MB. By purchasing the memory card, the external memory can be expanded till 8GB. This type of mobile is apt for folks who love capturing pictures and enjoy listening to the music collections.
The BlackBerry Bold is another such kind of device. Black berry is a quality and featured mobile for all time. A few key features of blackberry are class 10 GPRS, video capture, Bluetooth capability, and mp3 player. For easy key pressing for the user, the mobile device has QWERTY keypad. The speed of the processor is 624MHz which enables repaid wireless connectivity.
The Nokia Company's N97 also has this feature. This is one of the ever smart phones for the people who wanted to store pictures and music on their mobile phone. The mobile phone's external memory can be enhanced till 16GB. The phone has camera of 5 mega-pixel, video streaming and video recorder facilities. This phone can be connected to internet with the mobile phone's WLAN Wi-Fi and 3G HSDPA. SMS, e-mailing and MMs are also supported by this phone.
The next device is LG KP500 Cookie. With all the latest new technologies, this model of phone is completely packed. A few attractive nature of this mobile phone include GPRS device, Bluetooth connectivity for broadband connections, USB port connection and document storage. For taking lot of pictures, this phone has a camera of 3 mega-pixels. This brand of mobile phone is also called as quad brand. Different GSM architectures include GSM 900, GSM 850, and GSM 1800 which are supported by this mobile phone.
A few of the mobile phones which support 3G technology are shown above. The main feature of most of the mobile phones today is to comprise as an all-in-one device or gadget for multitasking purpose.
Further Readings:
Filed Under: Computers & Technology
About the Author: Justin Belden is a freelance web & graphic designer with over 15 years' experience. He is also an Avid member of the Design/Development community and a Serial Blogger who loves to help people by sharing interesting and informative tips and trick related to computer and technology.
Comments (0)