By Justin Belden on Jul 30, 2010 with Comments 0
---
People interested in photography are sure aware of two kinds of cameras. Traditional one which is the film role camera and the other one is the digital camera which is the development of technology in the photography industry. But there is another camera which many people aren't aware of is the camera which is the combination of both the film camera and digital camera. These devices are called the digital backs. They have been  designed with a lot of care so that they offer the photographer with choice of using any technique with respect to their need and the particular instant.
These devices are an innovation in technology leaving great features for the user. In case we want to be careful and secure while selecting a digital back we can note down the following point which are essential for a digital back.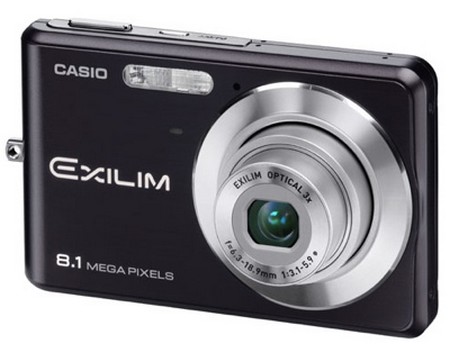 The first thing we have to decide that whether we require instant prints of the photos we capture. In case we of this type then we must prefer the digital backs which are known as Polaroid I-zone. Similar to Polaroid camera the digital back Polaroid is also capable of producing instant prints of our images. The I-zone also has a feature of a removable memory of 1MB. This allows us to store up to 18 photos which we can download using serial cable and make a print of it.
We should also decide whether we require a disposable camera. In this case then we can look for Kodak Plus Digital. The manufacture technically does not afford the camera to be digital back but give an assurance that it has the results similar to it. This is because of the fact that the photos to be printed will go in a CD-Rom. This option is suitable for those people who rarely use the camera.
The next thing we have to know is whether we need a camera which has all the features. In case we are in need of such a camera then we can look in for panoramic vision 16. This device is a digital back which has the features of both the film role camera and the digital camera. Features such as the red eye reduction, self timer, advance motorized film and a lot more. This device also has radio in it using which we can also listen to our favorite station. The only drawback of this device is the power consumption. It requires two AA batteries in case we are making use of central features and if we are using the advanced features then it requires an AAA battery.
The final idea is coming up with the list of latest digital back models. We have to make a note that the combination of both film and digital camera is a rare model. Hence we have to search the available models which have the features we require. With the list in our hand we can decide easily what kind of back we are looking for.
With combination digital and film photography we can enjoy the art of photography to a great extent.
Further Readings:
Filed Under: Computers & Technology
About the Author: Justin Belden is a freelance web & graphic designer with over 15 years' experience. He is also an Avid member of the Design/Development community and a Serial Blogger who loves to help people by sharing interesting and informative tips and trick related to computer and technology.
Comments (0)