By Bruno Silva on Apr 17, 2018 with Comments 0
---
It's really a great joy to kindle the old memories pass back and enjoy it. It's sad to miss some of the best friends in the class after a long time. By doing so with a reunion it's possible to mingle with friends to step in for the good olden days to be passed back.
It's really a tough task for reunion.
The initial step you need to do is that to be in close contact with the class mates.
Some of the ways to search the golden old classmates are listed below as follows: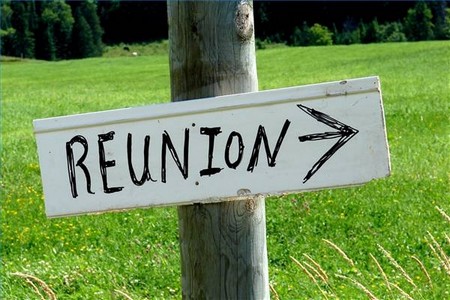 You can check your old class notebooks or books so that you could get some contacts of your class mates and then you can call them immediately and become in touch. Say them about your reunion plan and ask if you can share some more contacts for the friends.
Being in touch with students alumni association you can definitely gather a lots of information about the lost classmates. Many of the schools do it only through this database they have in at the school.
When coming online you can definitely make yourself connected through the many of the social networking websites such as kirkilal, facebook, orkut and many others can surely organize for a good reunion.
Well Google too serves the purpose of connecting for a reunion. do just type the name of your missing friends name and its possible to get at least a piece of information.
If in the same town you just contact the parents classmates or pleas do visit their homes and get information about their kids dwelling place and also their contacts. The best one is that when visiting during all the holiday times can organize for the reunion.
Please do not just find in the contacts of the missing friend but keep in touch with them and organize your group of friends for a better reunion. You can even check out hang outs with your friends at a particular place during all the holidays for better union between friends. Most of the friends in common may have some vital contacts of the friends such as landline number, fax and also email.
Make a separate phone book or even a digital diary in your pocket to note down the contacts of the missing friends when you meet them accidentally when you are out of your place or even at work also.
There are many reunion websites to organize a better reunion between friends of a particular class and institution.
Filed Under: General How To's
About the Author: Bruno Silva is an entrepreneur from Portugal with over 15 years of experience in Online Marketing. He is also a blogger and writes on variety of topics from online marketing to designs, cars to loans, etc.
Comments (0)