By Vanessa Page on Apr 21, 2010 with Comments 0
---
Talking on the telephone is a prompt way of screening applicants, especially appropriate if good speech and the ability to chat inform­ally are necessary attributes for the job. Information can be swiftly collected and assessed with suitable applicants being invited for an interview. Follow a verbal invitation with written confirmation. Cutting back on paper­work, by removing the necessity of drafting, posting and reading completed application forms (or letters and curricula vitae), is an added bonus.
However, be conscious of the limitations of this screening method. Some interested, and possibly suitable, applicants may simply be too shy to telephone you. Others could find it difficult, particularly if they're already in employment. Putting a 'phone number in a job advertisement will also increase the number of casual, half-interested enquiries. The sheer volume of superfluous calls throughout the day can make this a time-consuming, costly approach. If you're inexperi­enced, you may further find it hard to assess the real person behind the voice. Rejecting applicants, and running the risk of offending them or becoming involved in an argument, is a worry too.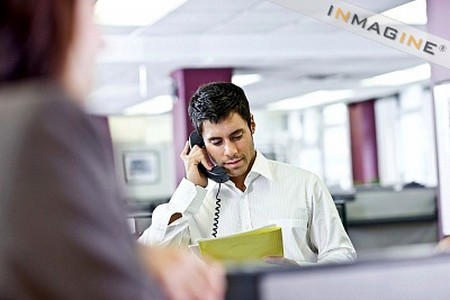 If you choose this method, and it is appropriate in some circum­stances, you'll need to try to overcome these drawbacks. List the precise qualities required in advertisements, stressing that only people who meet all of them should apply. Make sure you, or a colleague assigned to carry out screening on your behalf, have sufficient time set aside to handle calls.
Have an answering machine switched on out of office hours so that applicants who are unable to telephone during the day may leave their name and a 'phone number where they can be called back the next evening. Draw up a list of questions to put to applicants which will establish whether or not they match the employee specification. If you cannot face rejecting over the telephone, because some applicants can become quite upset and demanding, say you'll be in touch (you might say you have others to consider before a decision can be made) and then send a rejection letter.
Filed Under: Work & Careers
About the Author: Vanessa Page works a career counselor in one of the leading firms in Los Angeles. She is also a blogger and gives tips on how people can tackle their work and career issues. She has 8 years of experience in this field.
Comments (0)