By Alan Kennon on Feb 11, 2010 with Comments 0
---
When choosing a property and negotiating the terms of its hire, you are obviously seeking the best possible package you can get. Do remember, however, that just as you are looking for suitable premises, so landlords (or estate agents acting for them) are looking for a rental property management company that will be suitable for tenants. They may well subject you to some degree of screening or vetting to check whether you are likely to make a good tenant. Although in recent years the market has swung in the tenant's favour (and landlords have had to become less choosy), they still retain the right of veto. If you really want a particular property it is important to under­stand the kind of tenant the landlord wants so that you can present yourself in the best possible light.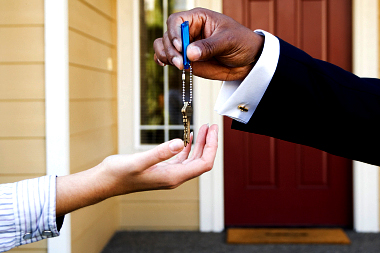 All landlords share a basic preference for tenants who will pay the rent on time, who will not go bust and who will not damage the property or cause a nuisance to other tenants nearby. Beyond these minimum specifications, tenant selec­tion practices vary substantially between different agencies and individuals. CoSIRA, for example, prefer firms with job-creation potential and if possible a rural or craft 'flavour'. Their screening procedures are rigorous and may include a full history of the firm, details of your business experience, balance sheets and cash flow projections. By contrast, the English Estates' small units unconnected with CoSIRA are managed rather differ­ently. Here there is less concern over the nature of the business and the financial investigation is often more cursory (for ex­ample, taking up references). Among local authorities there is a wide range of different practices but generally, as a public sector agency, they will give preference to firms likely to create new jobs. Some authorities also prefer manufacturing to service sector businesses: industry is often seen as basic to an area's economic well-being. Local authority decisions are usually taken by an estates sub-committee of the council which will usually confirm the recommendations of the estates department officers.
In the private sector there are many different kinds of developers and landlords and there is, as a result, a consider­able diversity of approach. In contrast to government bodies, for private landlords the property's profitability is the key target and hence ability to pay the rent is what really counts; less concern is given to the type of business and its capacity to generate jobs and reduce unemployment. Screening may be undertaken by estate agents or directly by the developer or landlord. In the case of premises affected by Industrial Building Allowances and Regional Development Grants, the landlord will be looking for 'qualifying tenants'. In this instance the type of business is important.
Filed Under: Lifestyle & Personality
About the Author: Alan Kennon lives a very happy life with two kids and a lovely wife. He likes to share his life time experiences with others about how they can improve their lifestyle and personality.
Comments (0)