By Roberta Southworth on Mar 01, 2010 with Comments 0
---
Raising a child is hard enough for two parents, let alone one. Yet still, more and more people find themselves left as the sole caretakers of their child or, in some cases, children. According to a government report released in 2007, there are 13.6 million single parents in the United States alone, and they are responsible for raising some 21.2 million children, or just over a quarter of the nation's youth population. Some are balancing one or more jobs, others are going to school in pursuit of a degree, while others are just new to parenting in general and wish they had some help.
The challenges involved in raising a child alone are numerous, whether the parent is a female or a male. Parents can end up on their own many different ways. Be it due to a divorce or separation, a death, or a voluntary decision (like adoption), single parents are forced to provide for their children financially, morally and emotionally. At the same time, they're usually responsible for most of the day-to-day tasks that everyone has to tend to, like taking care of their residence. Finding the time for all of that, their children, and-as crazy as it may sound-themselves is a very real and serious challenge that can easily overwhelm just about anyone. Luckily, single parents aren't as helpless as they think. There are a few important tips that they can follow that will make their lives easier and also create a better environment for their children.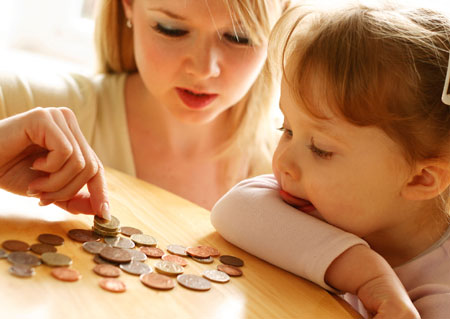 One important thing for single parents to know is that they shouldn't be afraid to accept help. While couples can ideally rely on one another for support when necessary, single parents don t always have someone else in the house to turn to. Once their children reach a certain age, they may become slightly more self-sufficient and thus capable of taking care of themselves or even one another, but until then, they may require adult supervision of some kind at all times, creating a difficult dilemma for their parents. Hiring help may not be an option, particularly given how challenging it is to raise children on a single income in the current economy. This may be a good time, then, to turn to family and friends for help, or at least to accept it when offered. It will give parents time to shift gears and keep things together, plus it will give their children exposure to trusted family and friends who could serve as valuable role models.
But if you also have no other choice but to give your child up for adoption, there are programs like place my baby for adoption which can ensure you that your child is in good hands.
Filed Under: Family & Relationships
About the Author: Roberta Southworth is a psychiatrist by profession. She likes to help out people by writing informative tips on how people can to solve their family and relationship issues. She is currently staying in Ireland. She has 5 years of couple counseling experience.
Comments (0)