By Vincent Carreno on Nov 12, 2010 with Comments 0
---
If you and your family want to travel, you might decide to use an RV to save money. According to PKF Consulting, a consulting company recognized on an international level that provides studies related to travel and tourism, "RV trips remain the least expensive type of vacation. They are on average 26 to 74 percent less expensive than other types of vacations studied." However, you need to study the ground rules when making a financial agreement so you do not end up paying too much or incurring extra charges.
If you do not where to go, for man, zip line adventures is an excellent way to experience various landscapes and one of the best ways to appreciate the beauty of the place.
Research different types of RVS both in magazines and online sites like https://billeadsrv.com/. Search for various types and sizes that might fit your travel needs. Ensure your choice will have enough space for the family and all travel necessary travel equipment you will need to take with you. If you are looking for camper van rentals, you may want to check out sites like https://www.rent.is/ to learn more.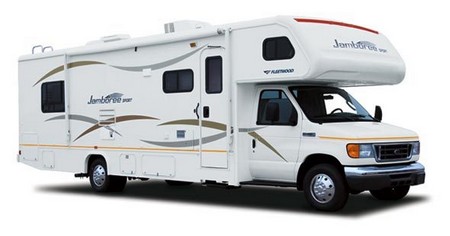 Once you have decided what RV will work best for you, investigate different rv rentals in your area. Most of these rv's have their RV Windshield Covers for protection. Ensure they have the type of rv rentals you want. If not, ask for a similar suggestion. Inform them about your travel plans and the number of people in your family. The price of the rental will depend on the size, model and age of the RV.
Ask other owners or renters for suggestions as well. Talk to members of RV travel clubs. Research online travel clubs for their suggestions on renting an RV and the estimated cost of taking a rental RV.
Look for other rental companies. Compare prices and make notes of their deals. Check your local phone book for other companies of which you may not be aware. Ask if any discounts are available. Check for RV amenities such as TV, DVD and other gadgets provided.
Once you have located the perfect RV, always check the contract. You will have to sign a rental agreement, so pay particular attention to all the regulations and rules to avoid further payments after use.
Ask to test drive the RV. Make sure can comfortably drive the RV properly, and know how to use its electrical, water and propane systems. Have another family member around when the dealer shows you how to operate these systems. This provides more assurance of their correct usage once on the road.
Provide proof of insurance to the RV rental dealer. Ensure your auto insurance covers the rv rentals. If not, consider purchasing rental insurance to provide added security and insurance protection for renting the RV. Present your driver's license to secure the rental of RV as well.
Return the RV on the date and time specified in the contract. Most RV contracts have penalties for late returns, so make sure you follow the contract to avoid wasting money.
Filed Under: Cars & Vehicles
About the Author: Vincent Carreno is a cars enthusiast who loves all things about cars and the automotive technology. He is also the chief editor at a local magazine which shares new, exciting and informative articles about troubleshooting car problems.
Comments (0)