By Jason Prickett on Jan 15, 2010 with Comments 0
---
The bathroom, whether master, main, or guest, is usually the most frequently renovated area of a home after the kitchen. It's a very cru­cial renovation, because the quality of the bathroom and how mod­ern it is help define the quality (and often the value) of the house. When it comes time to resell, a remodeled bathroom often recoups its cost or more and secures a quicker sale.
When you decide to renovate your bathroom you should address two major issues. First, how much will the bathroom renovation add to the value of the home? Second, how much will the renovation make use of the home more enjoyable?
What Can I Do to the Bathroom?
Bathroom renovations are usually considered either major or minor. You can also consult with professional bathroom fitters dublin to know how much it would cost. Here's how they break down: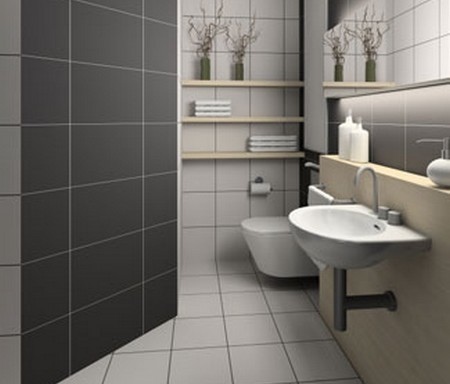 Minor Bathroom Renovation: $500 to $3000
Refinish sink or tub.
Put on new tub/shower door.
Add new fixtures to sink, tub/shower, and toilet as needed. ' Paint and wallpaper as needed.
Major Bathroom Renovation: $5000 to $30,000
Put in new sink, toilet, tub/shower, and extras (towel warmer, etc.).
Put in new countertop.
Install new cabinets.
Install all new fixtures.
Install new flooring.
Install new lighting.
Paint and wallpaper
How Will the Renovation Affect My Home's Value?
As long as you don't overdo it, don't renovate beyond the norms of your neighborhood, you can probably get out all, or even more, of the money you sink into a bathroom, in terms of increased value and quicker resale.
Does that mean you can spend $25,000 on a bathroom and recoup all the money? Probably, if it's a million-dollar house; cer­tainly not, if it's a $125,000 house. The renovation still must be appropriate to the quality of the home.
How Will the Renovation Affect My Enjoyment?
Enjoyment depends on what you want from your bathroom. If you never use a whirlpool tub, why spend thousands installing one? On the other hand, if two of you use the bathroom at the same time, be sure to put in two sinks. You'll use them.
Filed Under: Home & Maintenance
About the Author: Jason Prickett loves to write about home maintenance and stuff you can do yourself instead of hiring any professional. His step by step guides will assist you in completing your home maintenance tasks.
Comments (0)