By Bruno Silva on Apr 21, 2010 with Comments 0
---
Your aims when rejecting candidates must be to maintain a caring and friendly company image and to keep on good terms with each of them. They, and their family and friends, may be customers of your company. In addition, they could wish to apply for future vacancies that arise in your company. They will neither buy nor apply again if you have offended them at all.
Contact the candidates as soon as you possibly can to avoid keeping them in suspense for too long. You should be able to tell three or four of the six or so candidates almost immediately after the interview. However, never say no at the end of the interview, or you'll become engaged in a lengthy discussion. Those kept in reserve should be notified once your leading candidate has accepted your offer of employment. To get the weight lifted of your back you can also hire a recruiting company  like the Utah staffing company.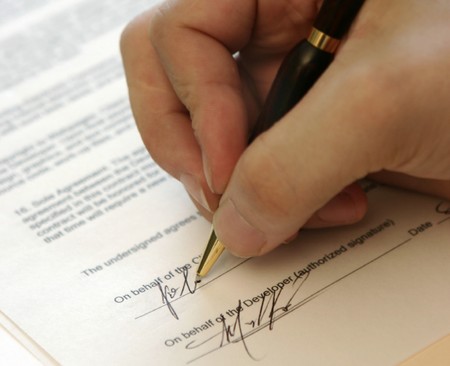 Always write to the unsuccessful candidates rather than telephon­ing them. A 'phone call may seem more courteous but it often creates additional and unnecessary problems. A candidate's hopes will be raised as he hears your voice and dashed that much harder when you break the bad news to him. If he was extremely keen on the job, and perhaps believed he was going to be offered it, he could become emotional, angrily demanding an explanation. You might become involved in a distressing argument.
When writing, make sure that rejection letters are specifically written to each individual candidate. A 'Dear Sir or Madam' letter -sadly far from uncommon among uncaring companies – shows an appalling lack of thought and interest in the candidates and their feelings. Be certain that names and addresses are spelt correctly, text is polite and your own personal and readable signature is attached. Avoid giving a reason for the rejection. Some candidates will see it as a challenge and may pester you endlessly to insist on further reasons or to attempt to prove you wrong.
Gather all the information you have on the rejected candidates -initial applications, interview and test results, references, any cor­respondence and so on – and keep it on file for three months. If your new recruit proves to be unsuitable, you may be able to turn to your second- or third-choice candidate instead, assuming, of course, they still think highly enough of your company to want to join it. Bear in mind that dissatisfied candidates who feel they have been discrimi­nated against could decide to complain about you to an industrial tribunal. They have three months in which to do this, so keep records for that length of time to enable you to show you adopted a non­discriminatory recruitment policy.
Filed Under: General How To's
About the Author: Bruno Silva is an entrepreneur from Portugal with over 15 years of experience in Online Marketing. He is also a blogger and writes on variety of topics from online marketing to designs, cars to loans, etc.
Comments (0)