By Andrew Reinert on May 24, 2010 with Comments 0
---
The one make-up accessory that enhances the beauty of a woman's eyes the most is definitely eye-liner. It brings out her eyes, as good as giving them a life of their own. It gives your eyes their own particular style, which maybe sexy, shy or even simply casual. For formal occasions, or parties, thick eye-liner is very significant for a sensual or enticing look. Take the following steps to facilitate a thick layer:
Procedure:
The first step is to choose your eye-liner. Liquid eye-liner is often preferred by most, a it gives a very steady line. However, you should be very careful and not fidget even a bit while applying. Sometimes, an pencil eye-liner is a better option since it is easier to apply. Choose the colour of your eye-liner. A black is undoubtedly the classiest. But you may choose a shade suiting your dress. However, try to keep the colour subtle and not make it too vibrant.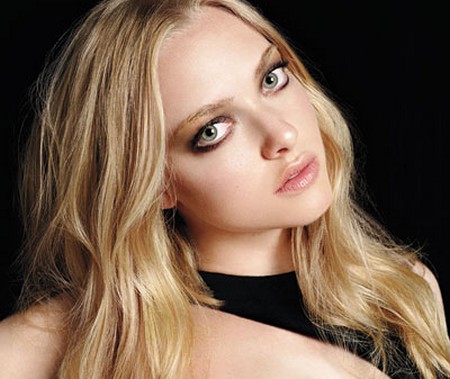 Start by applying some primer on your eyelids. The eye-liner will bind to your skin and there will be lesser chances of smudging. You may dab your eyelids with a bit of moisturizer or foundation cream but even an acne prone skin primer will do. If you planning to apply eye-shadow, make sure to do that first. The eye-liner should be applied last so that other eye make-up accessories do not cover it.
Next, trace the outline of your eye with a very thin line which acts as yaou guide.
For a thick layer of eye-liner, it is best if the ends of your eye have the thickest layer. This makes your eyes look bigger, and helps in enhancing their beauty. So the eye-liner will be a thicker layer at the end, and will become thinner towards the inside.
If you want your eyes to look bigger and open, extend the points where your liner ends outwards and upwards.
Do not layer your liner so thick, that it touches the folds of your eyes. Remember that an eye-liner is not supposed to function for an eyeshadow. In case of smudging, or very thick layering, use a cotton swab with a make-up cleanser to remove the liner and begin again.
If your eyelid make-up looks very heavy, balance it by applying eye-liner on the bottom of the eye also. A kohl liner can also be used for the same.
Give the last magic touch by applying black mascara. Make use of an extra thick or volumizing formula to give the eye the final sensual touch. Apply a little setting powder under your eye, to cover up any mistakes.
However, always make sure that a thick layer of eye-liner looks good only in evenings. A thick liner worn during daytime does not appeal much. Done wuth care and patience, a thick liner does bring out life and beauty in the most beautiful and charming part of your face.
Filed Under: Health & Personal Care
About the Author: Andrew Reinert is a health care professional who loves to share different tips on health and personal care. He is a regular contributor to MegaHowTo and lives in Canada.
Comments (0)