By Leona Kesler on Mar 23, 2010 with Comments 0
---
Tree pruning is something of a specialist subject, and becomes ever more diverse as new varieties of familiar fruits come on stream. To add to the confusion, new and hitherto quite unknown fruits are coming to the fore. It has been assumed, rightly or wrongly, that most homeowners usually start with well tried fruits that are reliable and easy to manage. It has also been assumed, in all cases, that the starting point is a part-trained specimen.
APPLES
Apple trees, regardless of whether they are dessert or cooking varieties, come in a number of forms, which have differing pruning needs. They are: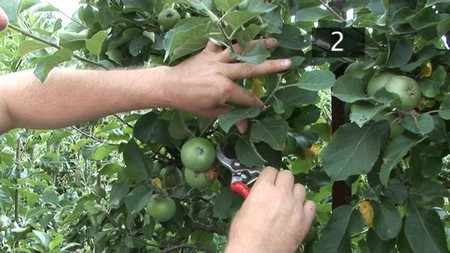 Traditional free-standing bush and pyramid forms and standards, including 'family trees'.
Various intensive or wall-trained forms such as cordon, fan and espalier. The so-called genetic dwarfs and non-branching varieties.
Planting time
Bush and standard apples Root prune as for shrubs. Immediately after autumn planting, shorten all new season's growths back by about half, to an outward pointing bud. When spring planting, it is a case of shortening back the previous season's growths. At the same time, shorten any damaged roots back to sound tissue and cut out inward growing stems.
Intensive fruit forms
Cordons, fans and espaliers do not normally require top pruning at planting time.
Genetic dwarfs are not top pruned at planting time.
Subsequent pruning
Traditional free-standing bush, pyramid and standard apples require tree trimming in autumn or early winter. The normal practice is to shorten the main branch tips, taking off about a quarter of the current season's growth. Cut other sideshoots back to within about three buds of the older wood. And as before, shorten any dead, damaged or crossing branches.
Intensive forms of apples are best pruned in mid to late summer, starting when the first sideshoots reach about 30 cm (12 in) in length. Summer pruning then continues over a period of about a month — until the last of the sideshoots has reached 30 cm (12 in). Each sideshoot is shortened back to within about three buds of the older wood. At the same time the tips of the main branches are shortened back by about a quarter, to a good bud. In autumn shorten any subsequent growths near the top — back to one bud.
Genetic dwarfs and non-branching forms need minimal pruning, apart from shortening back any sideshoots to about 2.5 cm (1 in), cutting back to a good bud in summer.
PEARS
Pears are normally grown as free-standing bushes or standards, and as intensive cordons, espaliers and fans. Pruning is as for apples.
PLUMS
In the average garden, plums, gages and damsons are normally grown as free­standing bushes or half-standards. Wall-trained forms are obtainable, but they are tricky to manage and need considerable attention.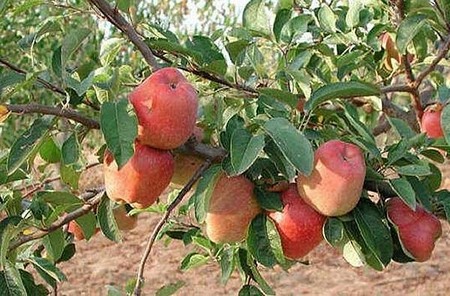 Root prune at planting time, as for any other fruit. Bush and half-standard forms then require relatively litde subsequent pruning, apart from cutting out or shortening back dead, crossing or rubbing branches. Any pruning that becomes necessary should be dealt with in late summer, when the risk of infection from silver leaf disease is at its lowest ebb.
CHERRY
Varieties of sweet cherry are pruned very much as for plum, and they are pruned at the same time.
If you need help pruning your trees, you may hire a commercial tree trimming company to ensure that your trees get the proper pruning and care they need.
Filed Under: General How To's
About the Author: Leona Kesler is a head-chef at a very popular food restaurant in New York. Also she is a blogger who shares her experiences, tips, and other informative details about food and cooking. Her recipes are featured on many magazines.
Comments (0)