By Darlene Aronson on May 24, 2010 with Comments 0
---
The following skills demarcate you as a leader:
Great levels of innovativeness
Enigma and enthusiasm for active teamwork
Goal-oriented programme
All these skills cannot be forced into someone by mere desiring to do so, the best way to do so would be to take leadership development programs. The best prospective leaders from a group can be chosen only by selecting those few who have a flare and affinity for success and goal achievement. A group of leaders should take into account those followers who are supported the most. If a group is formed consisting leaders solely, the main focus will be intense and fierce competition that is inevitable. The ultimate result will be personality conflicts, which will be very unproductive and wasteful. Select a core group that consists of those staff members who have a sense of directing others and are reliable in their duties. These members should be those who are willing to execute their duties keeping in mind the perspective of those who are following them.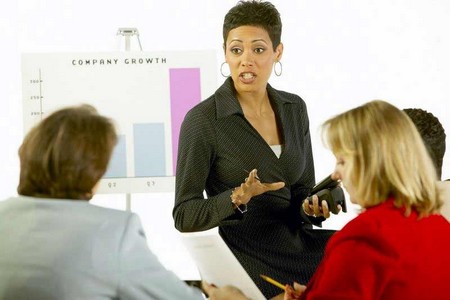 You can develop leadership skills in others by:
Staff members who display distaste for their respective leaders can also become very effective followers. You should know about you predetermined goals and try to train your staff to implement the goal orientation in their professional activities. This will not only increase their efficiency and productivity but will also benefit the business as a whole. Impart leadership skills by presentations that include the immediate goals and also those that have to be achieved eventually and gradually.
Promote leadership skills by assigning the power to take decisions with regard to workflow or productivity to those who have the flare. You may form quality control groups for each unit and the members may elect their own leader to manage their problems effectively, and to form a link with the upper management. Interacting with these leaders daily will also give you an idea whether a particular group has lagged behind in terms of productivity. You may even facilitate for the quality control group to change their leader on a regular basis so that each hidden talent may have an opportunity to put his leadership skills on display.
Though not everyone can possess the natural flare required for the leadership skills, still basic leadership skills can be imbibed by anyone if his particular strengths and capabilities are accentuated. Not every team member possesses stage presence. However, this does not imply that those who are more willing to follow do not have it in them what it takes to be a leader. Exactly these qualities should not weaken as the leadership throne passes on from on to the other. It must be ensured that people, who follow a leader, do it willingly and after understanding the significance of their roles as followers. If the followers fail to acknowledge this, then the leader might be successful but the followers are not. It goes against the theory of encouraging leadership skills in everyone.
Filed Under: Education & Training
About the Author: Darlene Aronson holds a degree in English literature and is a college teacher in Texas, USA. She likes to help others by sharing her experiences in education and training field. She has written for many blogs as well as local magazines.
Comments (0)