By Andrew Reinert on Nov 23, 2010 with Comments 0
---
There's a plethora of anti-aging facial procedures and products on the market that can provide satisfactory results. Wrinkles signify the skin's aging, and both men and women will often go to any length to prevent the appearance of wrinkles or get rid of them. Wrinkles result from prolonged exposure to the sun, pollution, gravity, stress and many other factors part of everyone's life. Before buying expensive creams or undergoing cosmetic surgery to make your skin look younger, try the natural way of keeping your skin young: anti-aging vitamins. Anti-aging vitamins don't have any side effects, don't contain chemicals and work as a natural way of responding to your skin's needs.
You have probably noticed many anti-aging creams on the market list vitamin E on their labels. Doses of vitamin E, one of the main anti-oxidants, cause the skin to wrinkle and lose its vigor. Instead of buying an expensive cream that contains just a fraction of vitamin E, use vitamin E capsules. Apply a capsule to your face every night before going to sleep. It treats already-formed wrinkles and prevents the appearance of new ones. Your skin will look suppler in a matter of days. Also use a vitamin E supplement internally.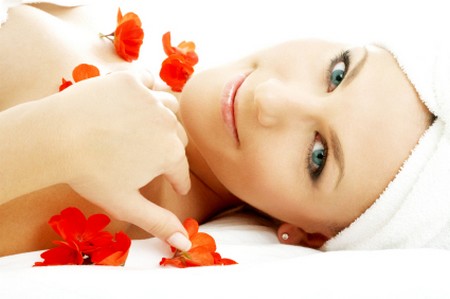 Vitamin C remains the most powerful anti-oxidant found in the skin. Take vitamin C supplements and eat fruit and vegetables rich in vitamin C as part of your daily diet. A rich intake of vitamin C will greatly benefit your skin as well as boost your immune system. Exposure to the sun reduces the amount of vitamin C in the skin. Even if you're not a fan of sun-tanning, just walking outdoors every day proves enough for the UV rays to damage your skin. Make a habit of eating citrus fruits and broccoli or spinach. Also get vitamin C supplements. Vitamin C serum proves quite difficult to find because it is an unstable substance that becomes inactive in contact with air.
Selenium, another powerful anti-oxidant, will help your skin regenerate and stay looking younger longer. Studies show selenium has associations with a low incidence of skin cancer. Selenium prevents the appearance of wrinkles and gives the skin a soft texture. Take a nutritional supplement rich in selenium. Also include in your diet foods that contain selenium, such as tuna, eggs, garlic, seafood and Brazil nuts.
Ensure you use these vitamins regularly, every day and for years, to get optimal results. Protect your skin by using a good sunscreen, especially on sunny days. Avoid stressful situations and try alternative medicine methods for relaxation and to achieve a good overall state of mind, such as acupuncture. Combine vitamin supplements and a vitamin-rich diet with Retin-A and glycolic acid.
Filed Under: Health & Personal Care
About the Author: Andrew Reinert is a health care professional who loves to share different tips on health and personal care. He is a regular contributor to MegaHowTo and lives in Canada.
Comments (0)