By Jason Prickett on Mar 24, 2010 with Comments 0
---
Safety first
Your workshop should have generous storage space, plenty of socket outlets, a solid workbench and be well lit. You should only use it when you are wide awake and sensibly clad. Floppy pull­overs with long drooping sleeves can be dangerous or, at the very least, you can ruin them. Accidents can also easily happen if you are feeling drowsy. If you can, lock the door of your toolshed and keep young children out of it. Always close your garage doors to prevent any accidents. You can buy an easy to mount garage door opener if your garage door is on the heavier side. Make sure to keep the contact information of an emergency garage door repair service on hand, specially if you store valuable tools or items inside, or use it frequently.
Tools
Always carry sharp tools with their points facing downwards, and teach older children to do the same. Lock them away after use and keep them in perfect condition. Use the right tool for the job and in the proper way. Keep both hands placed firmly behind any cutting edge and work away from the body with saws, chisels and knives.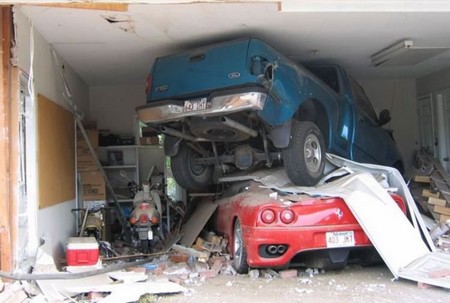 Power tools
After use, unplug power tools and do not leave them where children can reach them. Remember to keep the flex behind you when using them and also to unplug them when you are changing parts and accessories. Do not lift tools by their cables; you could weaken the electrical connection. Always use pro­perly insulated extension cables and make sure power tools are correctly wired and fused. Have all sockets pro­fessionally installed.
If you are using power tools outside, have special outdoor sockets fitted and use a residual current circuit breaker. Make sure any extension leads used outdoors are in good condition. Water, for example on wet paths, and electric­ity are a lethal combination.
As soon as they are old enough, teach children the right way to use power tools, sharp blades and dangerous chemicals. Explain to them the im­portance of using them only when an adult is present.
Poisons
Never leave chemicals or any other poisonous or corrosive substances lying around and never decant them into soft drinks bottles or any other container. No matter how safe it might seem at the time, you will invariably forget what is in the container or how to use it.
Make sure you have adequate storage for flammable fuels. Check regulations for storage and never smoke where flammable substances are stored. Get rid of any rubbish. Do not build up collections of oily rags, tin cans, old newspapers or anything else. All such collections stored in a toolshed, work­shop, garage or anywhere else, are po­tentially dangerous.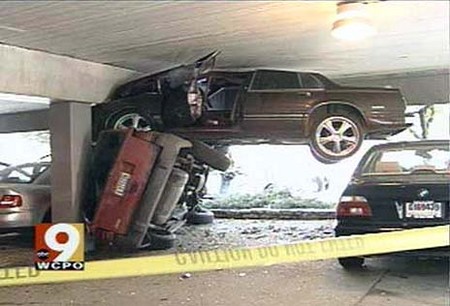 When using poisonous substances, be careful. Always read and follow any manufacturer's instructions. Do not smoke, make sure you have adequate ventilation and protect your hands, clothes and face. Even household adhesives can be potentially dangerous. In case someone gets hurt in your home, you should contact an attorney since this can lead in to a sue.
Ladders
Buy a sturdy but lightweight ladder with a handhold and use it instead of balancing on a fragile chair or a pile of boxes. Rolling ladders must be kept in good condition and always placed on a flat surface. Do not overreach from a ladder and if you are at all unsure of its sta­bility, ask someone to hold the bottom. Never use the ladder if you are alone at home, in case you fall. Keep ladders locked away from potential burglars.
Filed Under: Home & Maintenance
About the Author: Jason Prickett loves to write about home maintenance and stuff you can do yourself instead of hiring any professional. His step by step guides will assist you in completing your home maintenance tasks.
Comments (0)