By Vanessa Page on Mar 24, 2010 with Comments 0
---
Deciding to work in another country is a very serious decision that you must think about over and over again. It would not only entail leaving the life that you know, it would also mean re-establishing everything you need from scratch. Evaluate if the advantages of this new job will outweigh the heavy consequences of making a new life far away from home.
When you finally decide to take the plunge and become a part of another country's workforce, do not rush the necessary preparations. Take your time, and remember the following tips.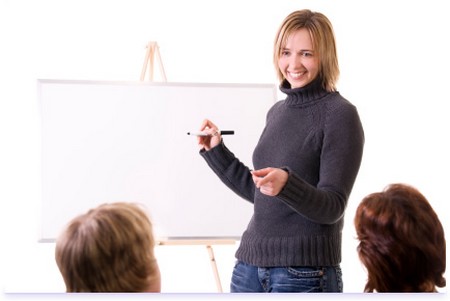 Learn the basics of the language
The most important yet frustrating part of going to another country is learning to communicate with the locals. Language can be a huge barrier and its even worse when you don't understand what your boss is saying when you report for your new job. That is why it is important that you start familiarizing yourself with the language. Learn the basic phrases to get conversation going. Learn how to count in the new language.
A lot of foreigners enroll in a language class when they arrive at their new homes. Why not start learning the language even before you leave? That way, it is easier for you to blend in with the locals. Who knows, they might even suggest where you can find cheaper language schools!
Research on the new culture
People are different in other countries. They have a set of unspoken rules and customs which they expect you to learn and understand. Research what these traditions are, and try to integrate these in your life. Learn, especially, the gestures, words and acts that are considered taboo in their country. These little things create the biggest impact.
Also, find out what the culture is in your new workplace. Do they frequently hire foreigners? Or are you the first foreigner that they have ever hired? Knowing will give you an idea what to expect.
Go there way before work starts
The only way to avoid culture shock is to integrate your self to the place as fast as possible. Never travel to a new country a day before the start of your scheduled work. This will leave you frantic and you might not give a good impression to your new colleagues. Besides, you might need more time to facilitate changes and repairs in your new home. Having time to survey the locality where you will live will also calm your nerves.
Bring tiny pieces of home with you. It could be quite scary to move to a new country, but it is also very exciting, too! It would be so easy for you to lose yourself because no one knows you in the new country anyway. At the end of the day, it is important to gather your thoughts and go back to who you are. That person was the person hired by your employer. You should remain that person, even if you are on the other side of the world.
Filed Under: Work & Careers
About the Author: Vanessa Page works a career counselor in one of the leading firms in Los Angeles. She is also a blogger and gives tips on how people can tackle their work and career issues. She has 8 years of experience in this field.
Comments (0)