By Jason Prickett on Dec 08, 2009 with Comments 0
---
Old paintwork generally falls into one or more of the following three conditions:
sound, with no flaking, chips or blisters
in fairly good condition, but with small areas requiring some repair
in poor condition with extensive flaking, blistering and so on. In this condition there may be some areas which need repair and cannot be made good until the paint has been removed.
Sound paintwork
The first job is to get the paintwork clean and free from dirt and grease. Usually, you can do this by washing it down with a floor-and-wall cleaner, sugar soap, a special paint cleaner, washing soda or even just detergent. Sugar soaps and some paint cleaners are slightly abrasive. (However, they will not be abrasive enough to provide a key for gloss paint or remove lumps from a painted surface.) Use warm water and a sponge or stiff brush as appropriate.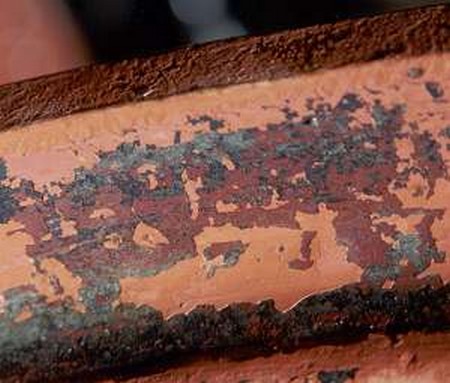 Some areas of the house need particularly vigorous treatment. They are:
the kitchen concentrate your effort high up on the walls and the ceiling where layers of cooking fat may have built up. Paints will not stick well to fatty surfaces;
the ceilings in rooms with coal fires and the areas around ducted hot-air outlets. Places like these are generally covered with a layer of soot or dust which will mix with your new paint and discolour it unless it is washed oil' beforehand;
the tops of door and window frames. These should be washed down well the areas on casement window frames which are hidden when the windows are closed need particular attention;
all external gloss paintwork.
Do not bother to scrub away at nicotine-stained paintwork if the room is going to be used by smokers after decoration the staining will soon reappear. However, in rooms where nicotine staining is excessive and smoking no longer occurs frequently, all the old sound paintwork can be scaled with an aluminium primer.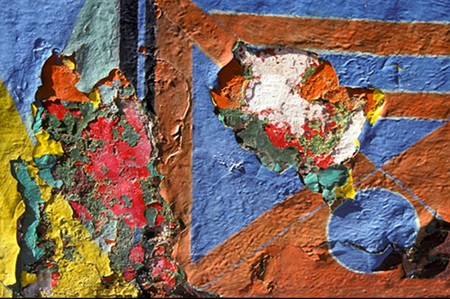 The walls and ceilings of bedrooms painted with emulsion paint rarely need extensive washing down. But even here you should wash down any worn areas (which look slightly glossy in reflected light) and areas around sockets, light switches and so on which tend to get greasy and dirty. If the old paint starts to wash off as you are cleaning it and if it is dirty or greasy, you will have to wash off all the old paint. If the paintwork is fairly clean, you should stop cleaning and apply cither a dilute coat of emulsion paint (if you intend to finish the surface with wallpaper or emulsion paint) or a coat of stabilising primer (for an oil paint finish). After washing down, thoroughly rinse down the paintwork with clean water. Avoid letting water run down behind electrical fittings such as sockets and wall switches (turn off electricity at the mains before you start) and cover any furnishings which are likely to be splashed. Do not begin to paint until the paintwork is completely dry.
Walls and ceilings which were coated with emulsion paint need no further attention. But the surfaces covered with gloss paint should be rubbed down with a fine grade abrasive – see page 19. Once this is done, remove the dust with a vacuum cleaner, wipe the paintwork over with a soft cloth dipped in white spirit and, as soon as it is dry, start to decorate.
Filed Under: Home & Maintenance
About the Author: Jason Prickett loves to write about home maintenance and stuff you can do yourself instead of hiring any professional. His step by step guides will assist you in completing your home maintenance tasks.
Comments (0)