By Marie Mayle on Mar 19, 2010 with Comments 0
---
How many people would start a long car journey without a route map? How many would build a house extension without drawings and a detailed estimate of costs?
Running a business is infinitely more hazardous than the first and much more prolonged than the second – the uncertainties continue as long as the business survives – yet many owner-managers manage day-to-day with few or any plans for the future.
An overall plan, however, not only reduces risks but makes the enterprise better able to cope with the unforeseen. Planning is also the hallmark of the businesses which take off successfully and of the long-term survivors – those who dig themselves in profitably and survive the winds of insecurity year after year.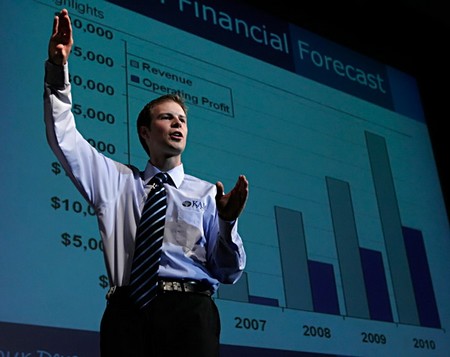 Some owner-managers get it right almost instinctively, with­out much forward planning. But what is sometimes grandly called 'corporate strategy' cuts the odds against failure. Planning, in an appropriate form for the small firm, means being especially conscious of certain aspects of the business and using some fairly simple and often inexpensive techniques.
It also means paperwork and some administration, the very things that many private business owners hoped to avoid by working for themselves. It becomes easier over time and the benefits justify putting up with the tedious parts. Who knows, planning could even have its own attractions, especially for those who have minds that like solving puzzles.
The most commonly mentioned small firm problem is finance. Many firms are under-financed when they set up and then overtrade thereafter. Some enter highly competitive areas because these are cheap to enter, but lack of initial finance and low profit margins put the business under constant pressure and allow little time for planning.
This underlines rule number one – planning should start as early as possible. Find a market niche where there is a real advantage over others in terms of product or service.
New products or services or some combination are a key to successful start-up as well as being essential to the successful established enterprise. What the successful small firm is always trying to do is to distance itself from other firms in the market, and that has to be a constant of the planning process, whatever the age of the firm.
Marketing is just another way of saying that a good product or service does not sell itself. Potential customers can only buy what they know exists. Marketing need not be expensive -direct calls and targeted mail shots, for instance, can cost rela­tively little and may be much more effective than conventional blanket advertising.
For the established firm, analysing previous orders and inquiries is important. Where did the caller hear of the busi­ness, and if the business does not supply what he wants, should it be doing so? Regular personal contacts with customers and looking for new products/services to add to the present range equally cost little.
Elbow room for planning and moving the firm into a more exploitable market is linked to financial control and budgeting. Businesses are usually more financially stretched at start-up and when undergoing change than at any other time. New orders need to be sought and funded.
It can take months to search out the market, negotiate orders, produce them and finally receive payment from the customer. Financial control also means clear terms of payment and check­ing the credit records of customers (word of mouth can be a good source).
Large firms sometimes feel that they have little to lose in upsetting a small supplier by late payment. Often small firms are reluctant to demand payment for fear of losing future orders. However, it is worth remembering that in large firms functions are usually departmentally split. Little may be lost by upsetting the accounts department since the ordering depart­ment may never even be aware that the bill is being chased. Let the accounts department know that you are small and that you need payment to service other orders – the person at the other end is human too.
Start-up and later growth often need outside capital. Find out what a business plan looks like, since this is the language of the bank manager and increases the chances of getting a loan. The techniques of drawing up a business plan are not that mind-bending and the discipline is a safety check on the basic start-up idea or on how the established business is operating.
If you are looking for commercial loans, business loan experts will be able to help you find the most practical and effective financial lending strategy moving forwards. Choosing a commercial loan company is really important for business customers and you need to make sure the company are authorized and regulated by the Financial Conduct Authority, as well as being registered in England and Wales, with a registered office. Always check if your business loan company is regulated by the FCA or the Prudential Regulation Authority.
Remember, banks are not the only source of finance – other sources may offer additional benefits. Equipment suppliers give loans and a continuing supply of technical advice, often free. Venture capital funds often offer finance plus continuing management advice – they want to protect their investment and maximize their returns.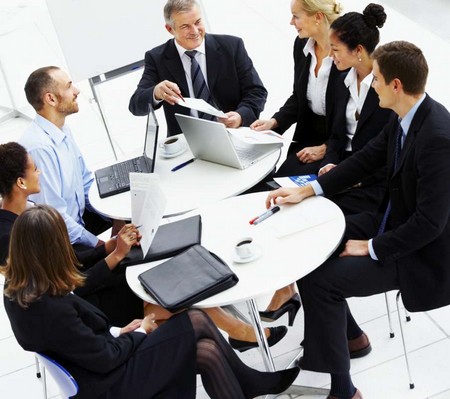 Some owners are reluctant to borrow from more sophisti­cated sources than their local bank. They are afraid that it will mean a loss of independence, that they will be back 'working for someone else'. But running a bigger business and making a bigger cake offers compensations: less than 100 per cent of a bigger cake can be worth more than 100 per cent of a smaller cake.
Thinking of the future means thinking of where the business needs to be in x years' time. Independence can be long term as well as short term, and nobody lives for ever. A business too weak to survive beyond its owner is not much good to its employees or much of a memorial to the vision and skills of its founder.
Filed Under: General How To's
About the Author: Marie Mayle is a contributor to the MegaHowTo team, writer, and entrepreneur based in California USA. She holds a degree in Business Administration. She loves to write about business and finance issues and how to tackle them.
Comments (0)