By Roberta Southworth on Jun 16, 2010 with Comments 0
---
So you're getting married. Congratulations! But there's one major event you have to execute before you can spend your life in wedded bliss: a wedding. But if you're on a tight budget, how can you have a beautiful wedding? If you're a groom, how can you provide a dream wedding for your bride under financial restraint? Money doesn't have to be a factor preventing you from having the best wedding possible, if you are looking to stream a wedding service, check out the link at this paragraph. All you need is some practicality and family and friends to help you along the way.
The first thing to do is to sit down and discuss with your partner who you're going to invite to the ceremony while looking for a cheap and beautiful venue at the wedding venue Brisbane rentals website. You can come up with a total number of invitees and divide it in two so both you and your partner can have an equal share of invitees. List first your close family members and a few close friends. List only those people who are truly close to your heart. Not only will you stick to the budget, but you'll also make the occasion more meaningful and solemn since it focuses on the people most important to you.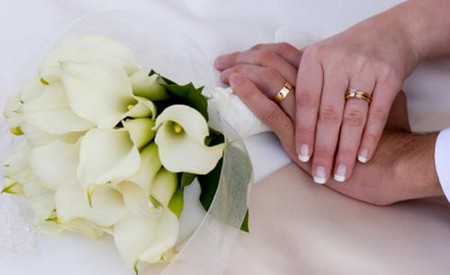 Make your own invitations. Making your own invitations instead of ordering them from a printing company can save you hundreds of dollars. It also adds a personal flair to the invitations.
The wedding dress and the groom suit. A woman wants to look her best on her wedding day, but wedding dresses can be really expensive. You can find "pre-loved" wedding dresses, most of them branded, in online shops such as eBay. You can also check with brick and mortar shops that sell second-hand formal wear. For the groom's suit, adding elegant but affordable handmade bow ties is a great idea to make his appearance look more formal. If you are looking for other men's wedding accessories that would fit your suit, you may learn this here now.
The venue. Some wedding ballrooms cater to people on tight budgets. You should check what you might readily have access to for starters. If a family member or a friend has a beautiful garden or a beach resort that could make for one of those awesome Tropical Beach Weddings, turn it into a garden or a beach wedding venue. You could even have a vineyard wedding. I recommend you tour the vineyard first, and try to visualize everyone there having fun, and what you would have to add to make it livelier. In doing so not only will you save money, but the locale will be much more significant and comfortable because of your familiarity with it. If you really want to spend money for the wedding venue, go for a waterfront wedding venue.
Don't forget to capture the memories of your wedding day, Reverent Wedding Films San Antonio takes HD wedding footage at no extra cost.Food and catering. There are a lot of great cooks who works side jobs catering small events. If you happen to know someone, let them and a few hired servers cater the wedding. This is cheaper than hiring a full catering service.
The cake. Your cake doesn't have to be tall or grand to taste good. Look around for good bakers. Small pastry shops offer cheaper prices than ones specifically for weddings, and you can ask for taste samples, too.
Filed Under: Family & Relationships
About the Author: Roberta Southworth is a psychiatrist by profession. She likes to help out people by writing informative tips on how people can to solve their family and relationship issues. She is currently staying in Ireland. She has 5 years of couple counseling experience.
Comments (0)