By Justin Belden on Jun 11, 2010 with Comments 0
---
Many incidents are now being reported that babysitters and nannies that are to take care of children abuse and ill treat them. Hence now most of the parents are installing tiny cams inside the house which keeps tab on their little children. The captured video proves whether the babysitter who is hired is a safe person to leave their kids with .nowadays most of the nannies know about this system and so they do these mischievous deeds in places where these cameras have not been set up. Due to this parents are finding more better and creative places where the nanny cam can be set and which captures every angle without the knowledge of the nanny or babysitter. The following are some fancy ideas
Procedure:
Inside cushion or stuffed toys:
This is a very effective method of hiding nanny cams though this has become a faded idea.in case of stuffed or spongy toy the camera is inserted with the lens coming out at the area around the mouth or eye from the toy. This stuffed toy is placed in a position which covers the full room. For effective feedback many cameras are fitted inside the toy. This method can also be employed in the pillows and cushions which are present in the room. The camera is inserted inside the cushion or pillow and a hole is made for the lens. These are kept in proper angles so that the nanny cannot escape from these eyes.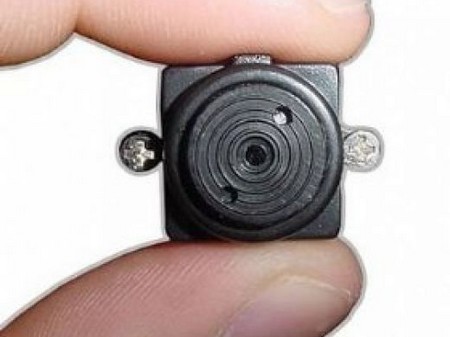 Smoke detectors:
If you are making use of tiny nanny cams then the previous methods can be pulled off as in the case of certain movies. The smoke detectors which have been installed in every room can be made use of. The tiny nanny cams are inserted in the smoke detectors. In order to capture the full room area you need 4 cameras. Hence you should have enough cameras to implement this method.
Air vents:
Nanny cams can also be installed inside the ventilators of the room. The vents are unscrewed and the cover is removed. The camera is installed with the lens looking out of the ventilator cover without any obstruction. The vent cover is screwed back in place and the feed is inspected. The angle is adjusted for different positions.
Plants:
Plants can also be used for installing nanny cams if they are grown inside the houses. In order to attain the best camouflage effect plants which has lots of leaves are chosen. But the leaves should not create trouble for the angles and views of the camera.
Television:
The other best place to position the nanny cam is to place it on top or beside the television. The camera is covered with some ornament which is displayed in that area. But the ornament should have a hole through which the cam can record.
If you use your brain in a more creative way many ideas will pop up to place the nanny cams. Many spy movies and television programs should also be watched for better ideas.
Filed Under: Computers & Technology
About the Author: Justin Belden is a freelance web & graphic designer with over 15 years' experience. He is also an Avid member of the Design/Development community and a Serial Blogger who loves to help people by sharing interesting and informative tips and trick related to computer and technology.
Comments (0)