By Darlene Aronson on Jul 30, 2010 with Comments 0
---
We are all bombarded almost every day with junk mail, letters, newspapers, magazines and bills. We need to sort through it all. Piles of papers hidden in every drawer and cupboard are a constant reminder that you need to take control of the situation.
Important documents
We all have essential documents that prove who we are and what we own, including passport, birth certificate, insurance policies, vehicle registration details, wills, share certificates and licences. A copy of all credit cards should also be kept with these papers. All of the above can be replaced, but only after a certain amount of trouble and time.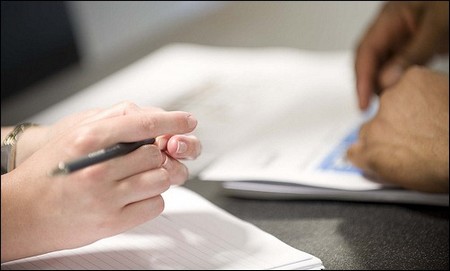 Ideally these documents should be kept inside a fire-retardant box or cabinet for maximum security and protection. It is advisable that with items such as insurance policies, wills and share certificates, the originals should be stored in a bank safe-deposit box or with your Formby Solicitors. Keep a copy of everything for your files in case you need to access the details quickly.
Finances
As I am sure most of us have found on occasion, banks and credit card compa­nies can and do make mistakes. It is always best to get into the habit of checking your statements when they arrive and then, once you are happy that they are correct, filing them chronologically. I find that the best method is to use an accordion file for the year, with a pocket for each month.
I don't know why we feel the need to save statements for years and years. Ask yourself how many times you have ever needed to get information from your oldest statements. For Inland Revenue and house-buying purposes you should keep six years' worth of statements and receipts, but anything older than that really should go.
File all but the current year in sturdy cardboard boxes, one for each year, clearly marked on the outside. Store them in an out-of-the-way location, such as a damp-proofed loft, basement, cupboard or under the bed. If you need them they can be accessed quickly but they won't take up space.
Pay your bills when they arrive.
Once you have checked the bill, make out the cheque – even if it isn't yet due – and write the date that it must be posted on the envelope. Keep the statement on file and the envelope in a position where you will be reminded to post it on the right date.
Warrantees and instructions
Designate one file or drawer in your home for all instruction manuals or warrantees. After years of owning a video machine, I still need to refer to the instructions from time to time. You will also sometimes need to use the registration number to report a fault. It is wise to affix the purchase record inside the manual for proof of purchase.
All the other stuff
Ruthlessly go through every paper in your office or hiding place and chuck out everything you don't need. Take as much as you can to the recycling bins. Reply to letters the day they arrive. You won't have a nagging feeling that there is always something you have to do if you do it in the present. Lighten up and let your soul fly.
Filed Under: Education & Training
About the Author: Darlene Aronson holds a degree in English literature and is a college teacher in Texas, USA. She likes to help others by sharing her experiences in education and training field. She has written for many blogs as well as local magazines.
Comments (0)