By Marie Mayle on Jul 30, 2010 with Comments 0
---
If you are planning to set up your own toy store, it is very important to bring out the child in you literally. You must have the updates of all the toys which children of different ages love which will also help your store going. Like fashion there are toy fads that come and go but even then there are toys have demand all times. These are called staple toys. Some of the staple toys are pull toys, dinosaur models, pool toys and accessories. There are even specialty toy shops that sell particular type of dolls. Carved wooden toy shop is one of the best examples for specialty toy store. Some specialty toy shops rather than focusing on a specific type of toys, cater toys only to specific group age of children like the early learning centre. The primary thing that you should decide before starting a toy store is what kind of toy you are going to sell in your store. A tough competition strives among the conventional toy stores more than among the specialty toy stores. This competition will keep toy prices low and toy fads ever changing. So unless you are skilled in marketing and promoting your toy store you will have your hands tied against the still competition. On the other hand you can also find yourself a toy supplier. If you order by bulk, retailers will give great discounts.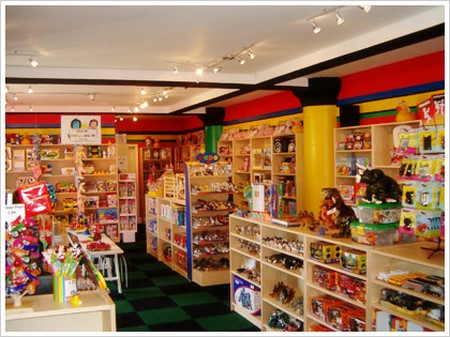 Here are some of the instructions to be followed to open a toy store:
Create a business plan and include all the materials you will require to open a new toy store. This business plan should be taken to bankers and lenders for financial backing.
Find a suitable location and a business name, also find suppliers for your inventory and also determine how much start up capital you would require to start your own toy store.
Obtain all appropriate licenses and permits. You can also call your country's business center or the state's small business information center.
In order to finance for your toy store you need find a lender or a bank. You have to convince them that you have the capability to pay back the amount you have borrowed.
Buy inventory and supplies which includes cash registers, shelves, desks, computers and other store furniture. These things should be included in your business plan.
Advertise your toy store in local newspapers, magazines, bill boards and fliers. Begin advertising before opening the store.
Hire employees to work at your toy store.  Make sure you have enough employees to cover all of the open hours of the store.
Filed Under: Uncategorized
About the Author: Marie Mayle is a contributor to the MegaHowTo team, writer, and entrepreneur based in California USA. She holds a degree in Business Administration. She loves to write about business and finance issues and how to tackle them.
Comments (0)